Posted in: Games | Tagged: Astro A10, Astro Gaming, gaming headset, Over-Ear Headset
---
Hardware Review: Astro A10 Gaming Headset (PC)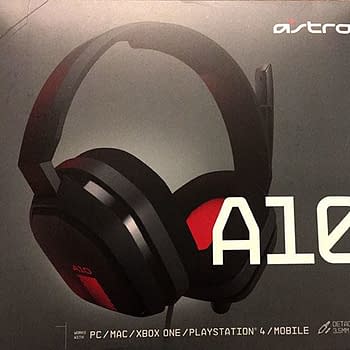 The Astro A10 is a new budget-friendly gaming headset. It is solidly built, with stereo sound, a flip-to-mute microphone, and over-ear earpads. It is adjustable, sturdy, and lighter than the A40 but still has very clear sound and some directionality. The bass wasn't as strong as I would prefer, but the sound wasn't distorted at the lower ends nor tinny at the higher range. It's geared towards clarity for human voices, making it easier to hear characters — or your teammates — speaking.
The audio cable is detachable, replaceable, and has a volume knob. The replicability of that cable is a definite must-have if you have any pets at home that enjoy nomming on audio cables (my cat particularly enjoyed that hobby), and there's also an adapter included for those of us who have rigs that have separate audio in/out ports. It is for PC/Mac, PS4, or XB1.
The microphone is clear, and the flip-to-mute feature is useful. The headset is comfortable for long gaming sessions, but while it muffles external sounds, it doesn't mute out nearby voices, making it not the best choice for someone who games in a loud environment.
Comparing it specifically to the A40tr, it is significantly lighter and not made to be modded. For some, the lack of an ability to personalize it might be a minus; but for me it just means I don't have to worry about losing track of anything else, such as the speaker tags or boom mic. The A40tr's Dolby 7.1 sound creates a better environmental awareness, but most games I have tried haven't been designed to really take advantage of it.
For the budget-conscious gamer, I would very much recommend the A10 as an on-the-go headset for everyday use. It has quality sound, a decent mic, and is sturdy enough to survive being shoved into a backpack with your laptop and not get deformed.
---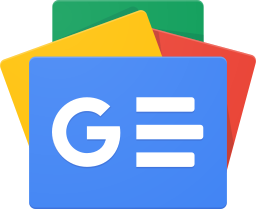 Stay up-to-date and support the site by following Bleeding Cool on Google News today!