Review: Astro Gaming A40 TR X-Edition Gaming Headset
A little while ago, we received a couple new headsets from Astro Gaming to try out for review, the first one being the A40 TR X-Edition. This one was specifically made to celebrate the company's ten year anniversary of bringing you high-quality audio to your gaming sessions by bringing back an updated classic with some new colors. But how well does this version hold up to others currently on the market? We gave them a spin in a couple different areas to see just how well they sound.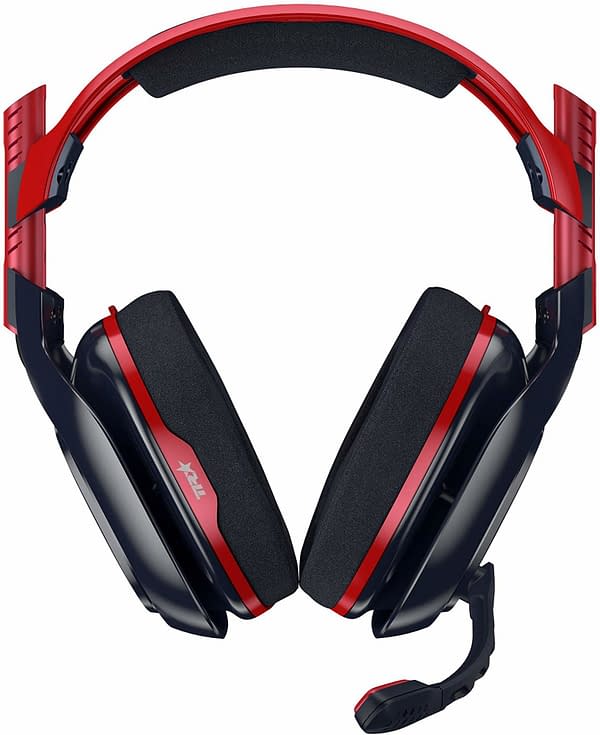 Let's look at the design of these first as this is probably one of the heavier headsets we've received in a couple of years. You got a mixture of metal and plastic here on the headband as the primary unit is a twin-bar frame with some foam padding in the middle, connecting to two metal rods on either side that serve as the sliding adjustment bars as well as protection for the cords. I dig the candy red complimented with a deep blue on the ears for the coloring, that was a nice choice. The ears themselves have detachable faceplates and fabric cushion passing on the inside, so you can customize them however you wish on both sides. But no buttons or dials of any kind attached to the main body of the headset.
The microphone is a single piece already attached that is a silicone rubber design so you can bend it in pretty much any direction you see fit. The mic itself is pretty impressive on the pickup as it detects your voice level as well as the surrounding space so that it picks up just enough of what you need. That way it doesn't matter if you're swallowing the mic or have it far from your face, you get a decent balance without having to play with in-game options.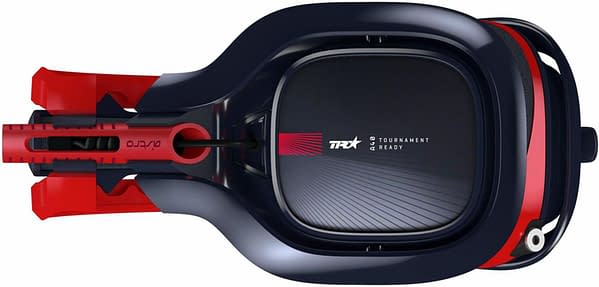 Plus, the mic is detachable in case you don't want to use it. However, you will need to use those options to control your volume settings, because they don't exist in a physical sense. The only thing you have on the 3.5mm connection cord is a mute switch, that's it. All audio has to be managed on your desktop. The only other cord you get is a PC audio splitter, so there are no real options for making it tangible unless you go out of your way to find another cord from another Astro Gaming headset or some other brand and use their options on it.
Audio wise it does the job nicely, but it comes with a couple of issues. Your mic has no pop filter, so you are going to peak at times. Hearing game audio is amazing, no real complaints here as it handles everything from mono to surround sound well. Dealing with other headset users for chat is a bit of an issue as they can overtake the game audio from time to time, even with your settings adjusted to take them out. For the most part, it all works, you just need to do some tweaking.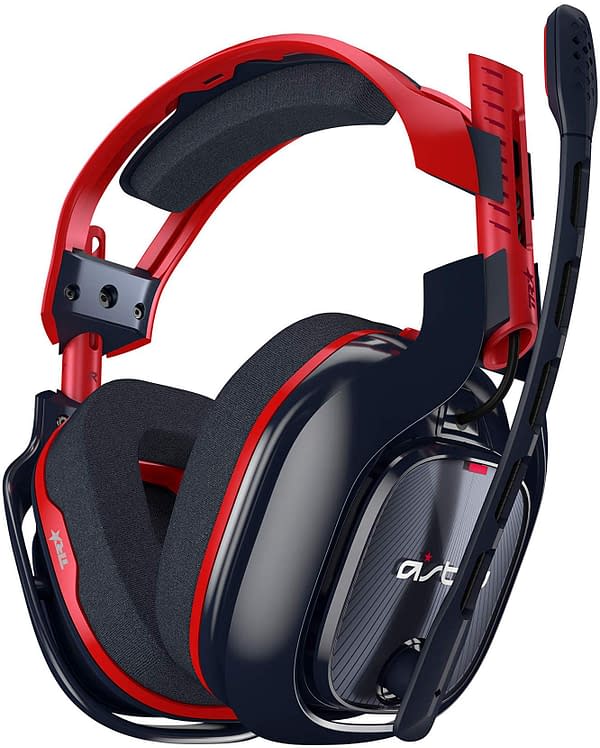 Overall, the Astro Gaming A40 TR X-Edition gaming headset holds up pretty well, but it could be better. There are things like physical audio adjustment and mic filters that are simply a standard with all headsets at this point, and while this does feel like a throwback, they didn't need to throw it that far back. You can pick the headset up for $150, a little bit more on the expensive end of things, but not too terribly expensive compared to others of the same quality on the market. While you are paying for quality in many areas, you also know part of that price tag is for the anniversary. It's a good headset, but its a few marks shy of being great. But if you're an Astro fan, this will probably be the pair of Air Jordans you display and don't wear.