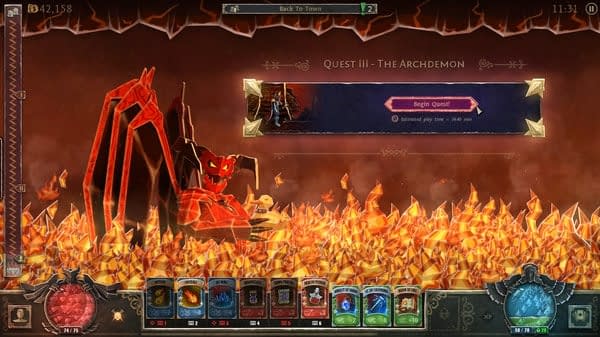 [rwp_box_recap id="0"]
Thing Trunk's Book of Demons is a fun isometric hack and slash dungeon crawler. In fact, it just might be more fun than it possibly should. The ultimate goal is for the player to delve so deep into the dungeon that they wind up in hell, and the game is pretty transparent about that fact. Sure, there's a story, but the handful of NPCs exist to give the player information and buffs.
The main point of the game is to hack your way through various demonic enemies: from skeletons to gargoyles to lich kings. And doing so is incredibly simple.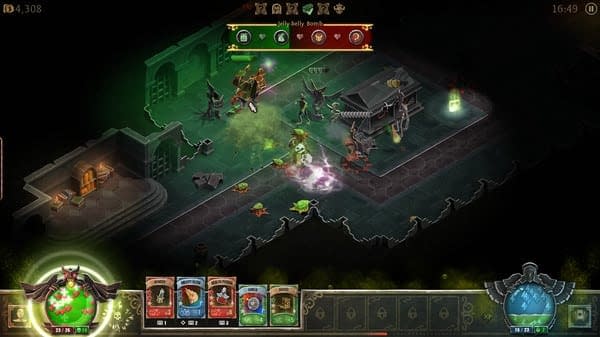 Book of Demons isn't a hard game. You only need a few keys and your mouse to play.
The native gamepad controls are a little bit wonky from time to time, so I recommend using a keyboard and mouse to play the game. Even if you aren't a veteran keyboard warrior, the game's controls are so simple you can honestly point and click your way through most of it.
But somehow, trekking through the demonic underbelly of an easily forgotton town is ridiculously fun. It's so sinple the game really shouldn't be addicting but I routinely had to tear myself away from it, because you don't have to be completely awake to play it.
The 2D paper style graphics are a fantastic conplement to the game's simplicity, and the occasional in-jokes and references the player character makes are funnier than they have any right to be.
The only frustration with the game is that you need to start as a warrior in order to unlock the other two player classes. And usinf a different class means opening a new save file, resetting your dungeon progress. The progression wipe makes sense, needing to get a warrior to level 5 to unlock an archer, though, is a bit silly.
[rwp_box_reviews id="0"]
[rwp_box_form id="0"]
Enjoyed this article? Share it!