Review: Dog Might Games' Token Shield
The folks over at Dog Might Games sent us a couple of items to get our tabletop gaming on with for review, one of which was the Token Shield. This is one of the many wooden products the company makes for players of many RPG titles. But how well does this shield work for what you need? We gave it a spin, literally, to see how well it holds up.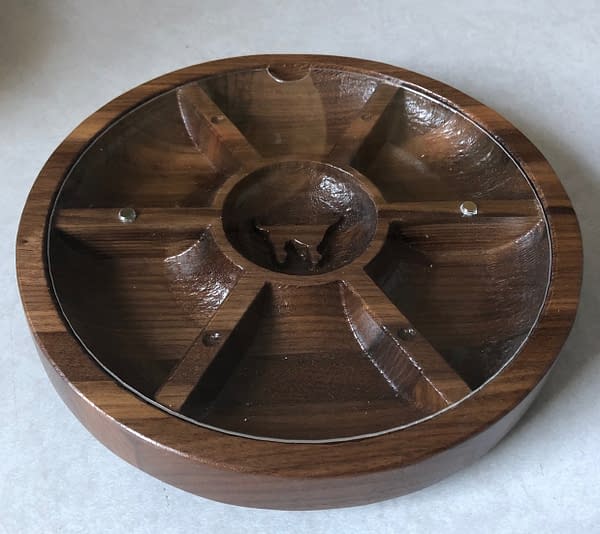 So first off, the design. This is a six compartment wheel that was crafted in black walnut wood. Aside from the middle piece that has the company logo on it, all the other compartments are empty. The shield is basically designed so that you can throw multiple items into them so people have access to them around a table. For the purposes of this review, I just used a few different sets of Die Hard Dice to put in each one.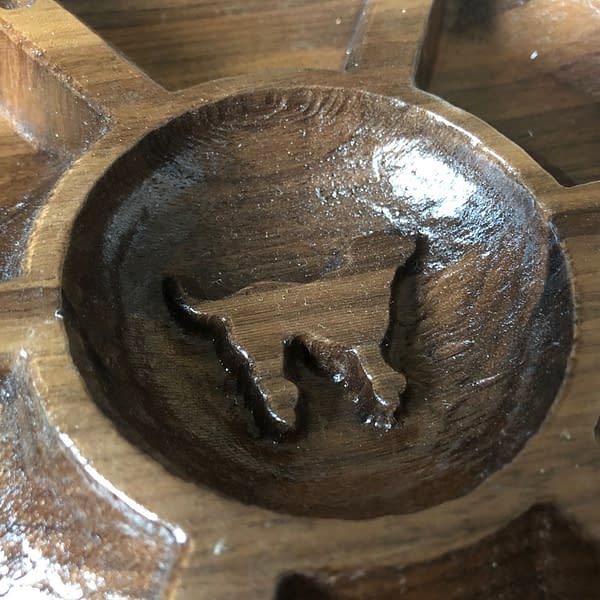 Each compartment holds a decent amount of stuff. There's not a great way to quantify the measurement as everything that can be put in these have different ratios of volume. But they hold enough for most games that require extra pieces. Basically, this is for both containment and sharing purposes. When you're not using it, there's a plastic top you can put on it that will hold everything in place. The top uses two strong magnets to keep the lid down and in place, as you can see below.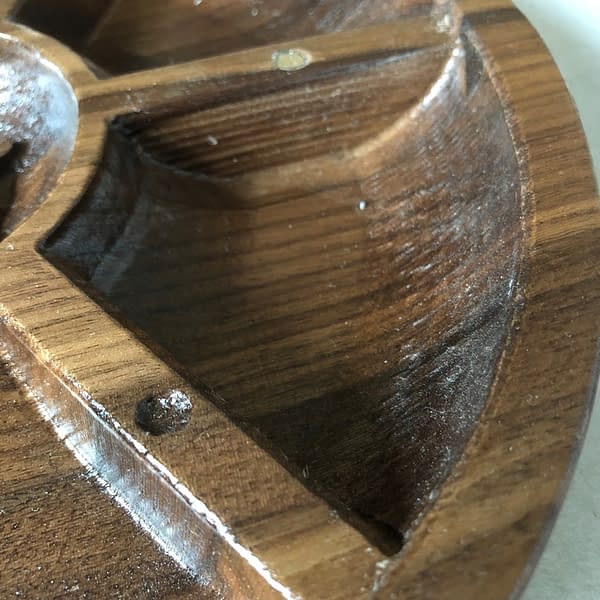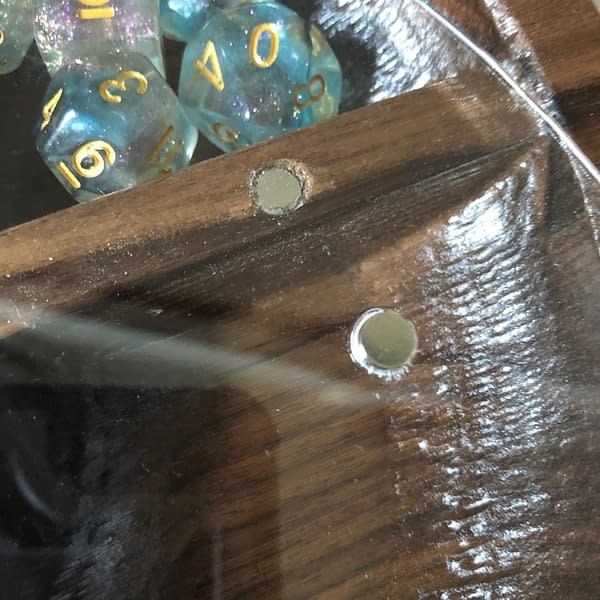 For a little added accessibility, the shield has a base that spins. So you can turn it around and give all players around the table access to everything in the shield. This is one of the best parts to the item as it prevents it from being moved around and scratching up a table. It also creates it's own little bit of fun as you can just spin it and watch everything inside spin around.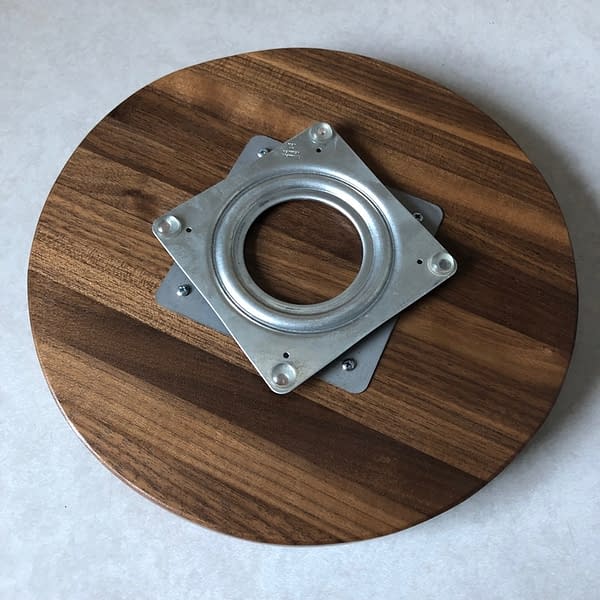 Overall, I really enjoy the Token Shield. Dog Might Games created something that is both practical for storage and access, while also making it fun and decorative. I recommend it for games where there's a lot of moving parts and things that need to be used or removed from the board a lot. Like a lot of items made by companies who do this kind of hand-crafted work, it can get a little pricey. Most of the token shields are above $100 on their website. But if you got the money to spend on something cool looking that also serves a purpose, this is a good choice.