Review: "Minecraft" Gifts & Toys For 2019 Holidays
We recently got a surprise set of items from the Minecraft team, as they sent us a few new things they have in store for the 2019 holiday season. They didn't focus on one specific area, but instead, sent us a variety from which to choose from. Here's what we got and what we thought of it at the end of the day.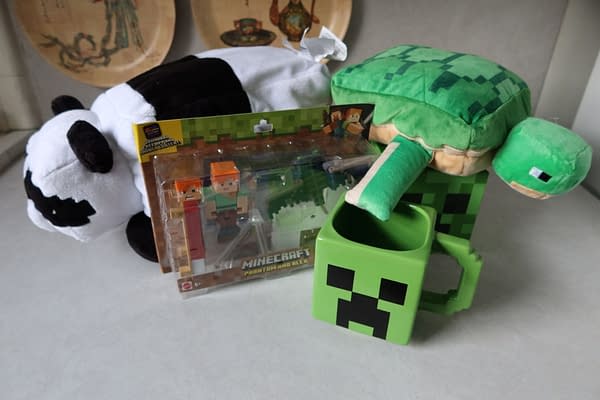 First up we have this cool looking Minecraft mug. Carrying the typical square design, even on the handle, it comes with the simplified face of a Creeper. The mug is just above a standard size mug, primarily because of the square shape. It doesn't have any special properties to it beyond that. While it looks cool, I will say the design has a small flaw as the corners are covered. On occasion, they hold liquid and it causes either an unintentional spill or some splashback. So you have to be careful when drinking from it.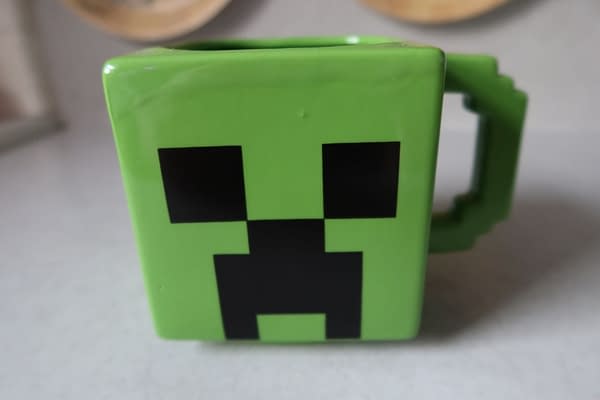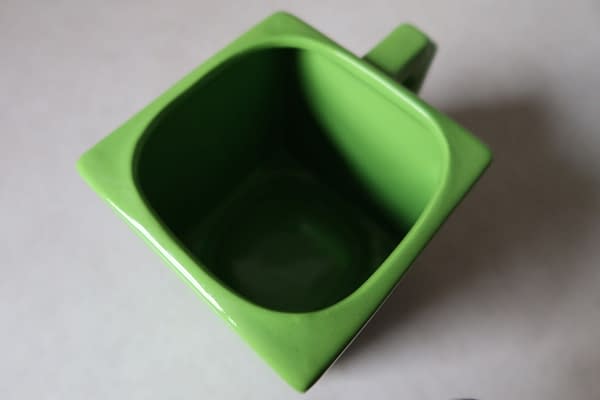 Going into clothing, we got some socks from Happy Socks. These boxes all contain three pairs of socks, each of them with different designs depending on which pairs you get. They range from objects to creatures in the game, so they have a familiar look to them. Not gonna lie, it was cool getting a pair of socks shaped like a TNT box. The socks come in different sizes though, and we ended up with the Creeper pair being too small to wear. We're sure they're not that way on shipment, but it serves as a reminder to check your shoe size.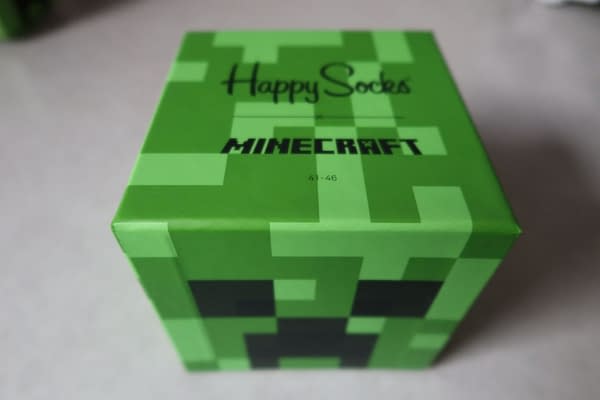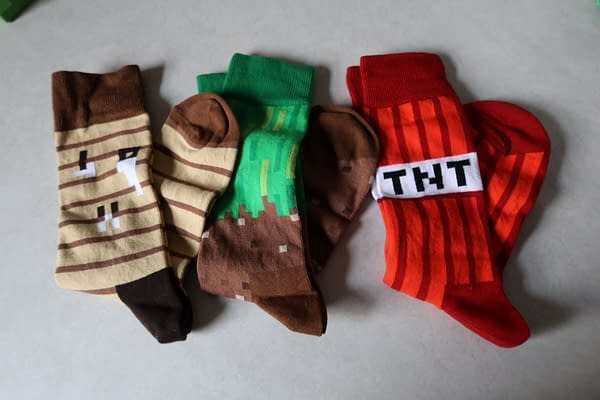 On the toy side of things, we got a new set of Minecraft figures. This specific set is of the Alex character and a Phantom flying overhead. The set basically speaks for itself as you have a character with a bed, which is really random, complete with the creature being able to fly on a stand. Alex comes with a changeable face is you so desire to upgrade their look. While cool, it's also kind of weird to see them paired like this. There just doesn't seem to be a rhyme or reason for it beyond the fact they could put them together.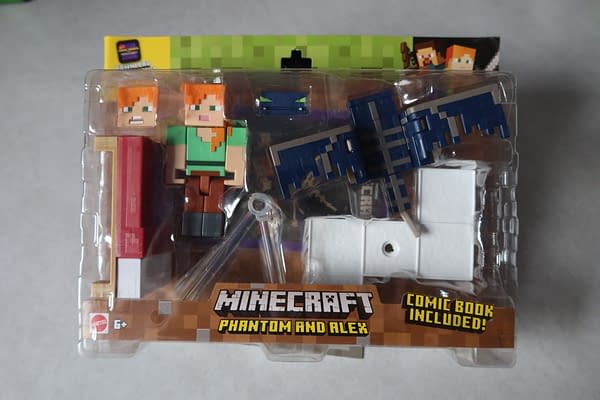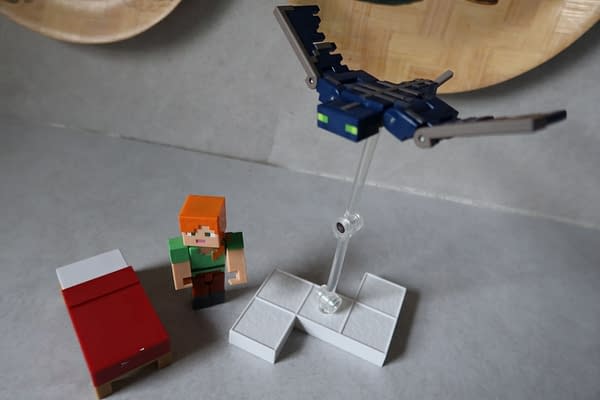 Finally, we got a pair of plushies. A tortoise and a panda. These are some well-designed figures made to look exactly like they do in the game without over-exaggerating them with extra stuffing. Super soft fabric, machine washable (with instructions), and cute as a button. There's not a lot to say about these as it's hard to mess up a stuffed animal unless you really don't put effort into it. These were treated with great care and work out great.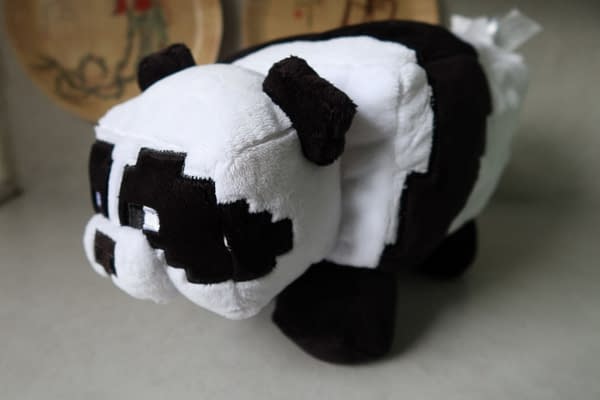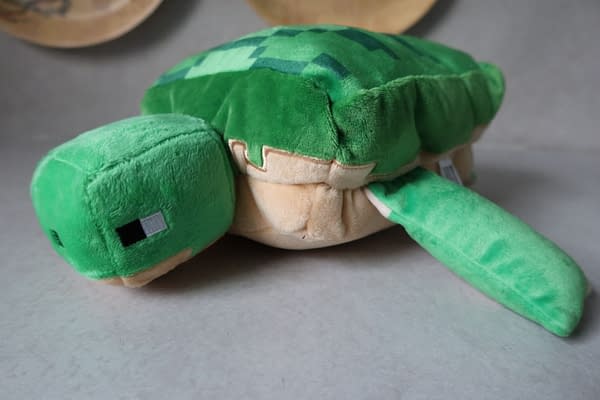 Overall, these were some interesting choices. By far I would say the plushies were the winner. They're cute and fit almost any age range of Minecraft player. Even if they don't play with plushies, they can sit on a bed or on a shelf. The rest are kind of hit-and-miss, depending on the person you're shopping for.