Review: Super Mario Bros. Encyclopedia
Dark Horse Books has one more Nintendo video game tome they released back in 2018, as the company produced the Super Mario Bros. Encyclopedia. Technically, the entire title of this gigantic book is Super Mario Encyclopedia: The Official Guide to the First 30 Years, which at the time it was announces was to be an overview of all 17 Super Mario Bros. titles that were released at the time of the book's creation to cover 1985-2015. Meaning that the cutoff is at the 2013 Wii U title, Super Mario 3D World, there's nothing here for Super Mario Maker or Super Mario Odyssey. But all that aside, how does the book hold up as a history lesson? We flipped through the pages and relived a bit of our childhood for a proper review.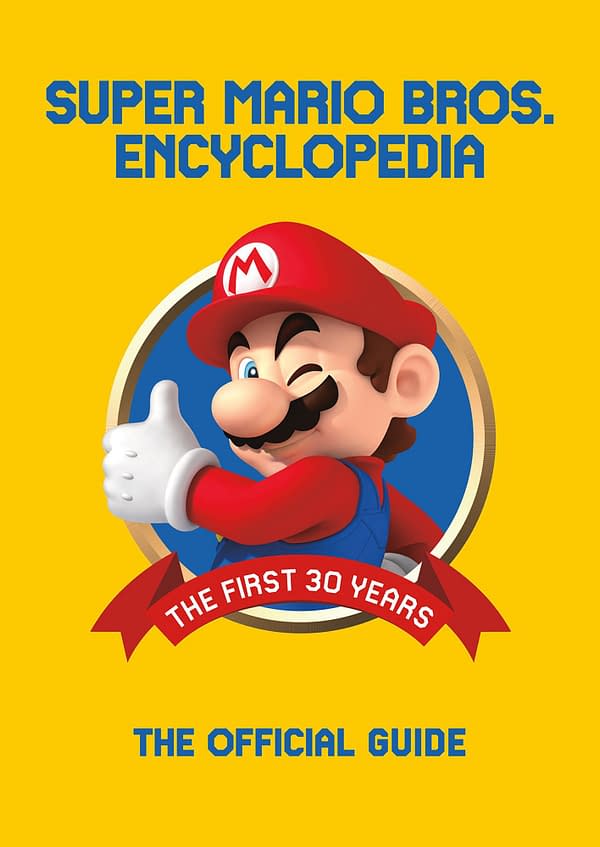 So let's start off with what this book is and then get to what it isn't. First off, if you've never played any of the Mario games in your life and are completely ignorant as to anything going on in the series, this is your one-stop-shop to finding out everything you need to know on these iconic characters and the strange family of creatures that have followed them from game to game. You're given the rundown of the most important enemies and allies at the start, and then the book breaks all of the chapters down into each game title in order of release. Surprisingly, they don't just make this a North American history lesson, they go all out with Japanese information as well, which starts near the front acknowledging the original Super Mario Bros. 2 (known to many of us as The Lost Levels), and how they made Super Mario USA to be an easier version in America, which became our second entry.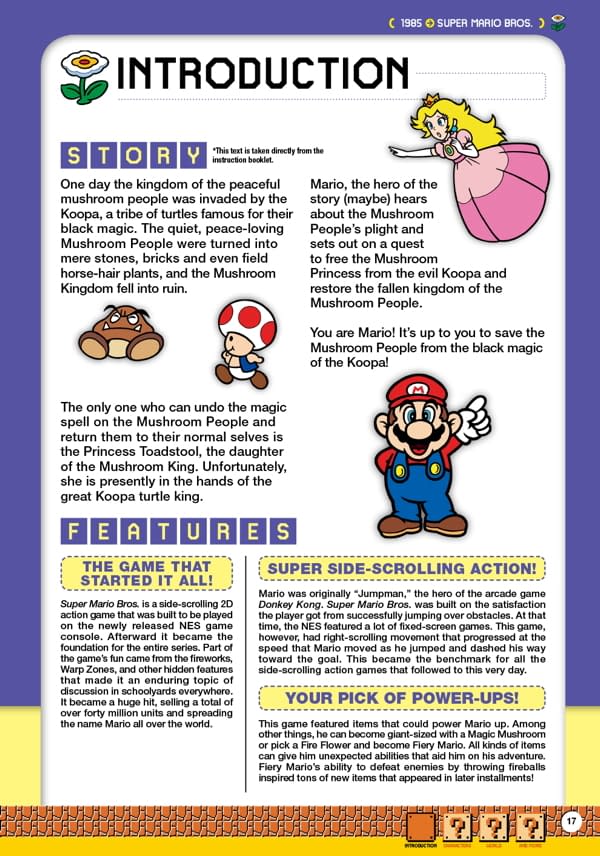 The book is pretty concise in letting you know what the story is for each game and why it's so important that our plumber friend makes his way through the pipes and around every level in order to defeat the enemies Bowser has thrown in our way and rescue Princess Peach. So even those of us who have played these games for years who have questions about why things are the way they are, get definitive answers. That being said, the information you're given does not go into great depth. You're getting a single paragraph, at best, describing pieces of the game and no real commentary from the creators or developers at the time. So the info is there, but it scratches the surface.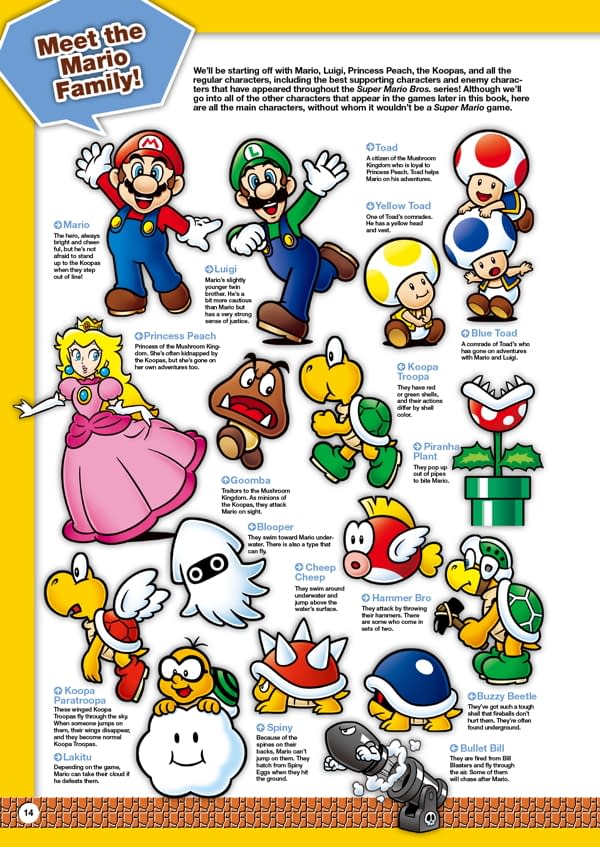 The artwork in the Super Mario Bros. Encyclopedia is pretty awesome, as a lot of it is lifted from gaming manuals, posters, promotional items, and even in-game graphics to show off everything each game has to offer. It's especially fun to go down memory lane and see how Nintendo animated characters like all of Bowser's children, and how they appear compared to how they look in the game. One of the highlights as going back and taking a good look at how Nintendo envisioned 3D versions of their characters for Mario 64, and then comparing them to how they eventually turned out in the game as we were on the forefront of polygon art in gaming at the time.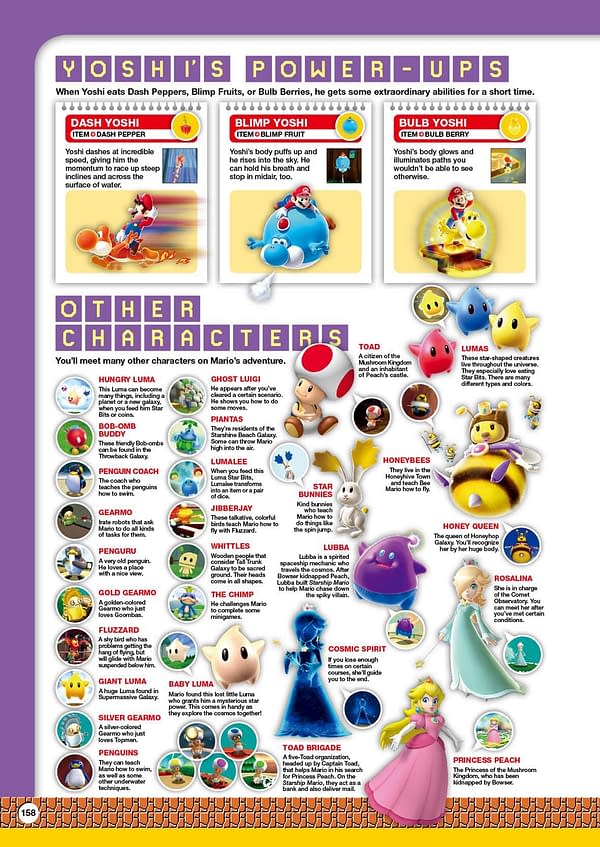 Another thing this book does is give the occasional tip. or reveal a secret you may not have known about. Because a lot of these games have been out for so long, what's the point in holding onto something that's already been shown on the internet a hundred times over. They don't do it for every game, but there are some things in here that if you're veteran in the Mushroom Kingdom, you'll probably either know they exist or you'll be happy to hear about them so you can go exploit them yourself. A lot of those have to deal with talking about items you may have never heard about or areas you could only access by some key events, so it's always fun to discover new things about a game you think you've already beat into the ground.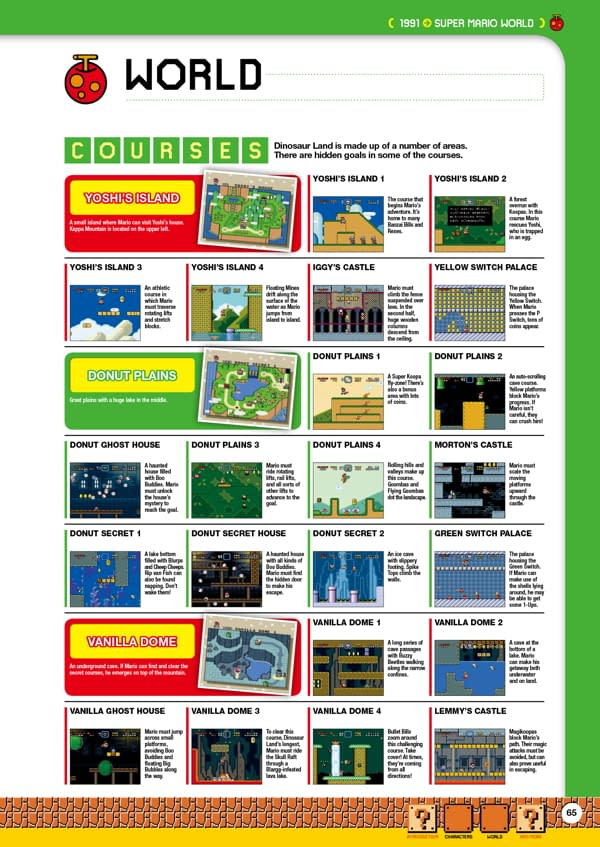 Now, here's the downside: What this book is not. This is not a behind-the-scenes commentary or retrospective of the Super Mario Bros. series as a whole. The focus is on the games, period. There is no look back on the influence of the series on our culture, no chapter on the Super Mario Bros. Super Show and cartoon series, no look at the candy and soda they made over the years, no theme park hype, no talk of the music in every game, no examination of the talent behind each game, or even a discussion as to why a certain story was created at the time. I believe that's a missed opportunity on both Dark Horse and Nintendo's part. They could have made this book so much more than what it was by getting some interviews or doing a little more dissection of the property… but no. That's not here, and that's a shame, because it could have made this the ultimate guide.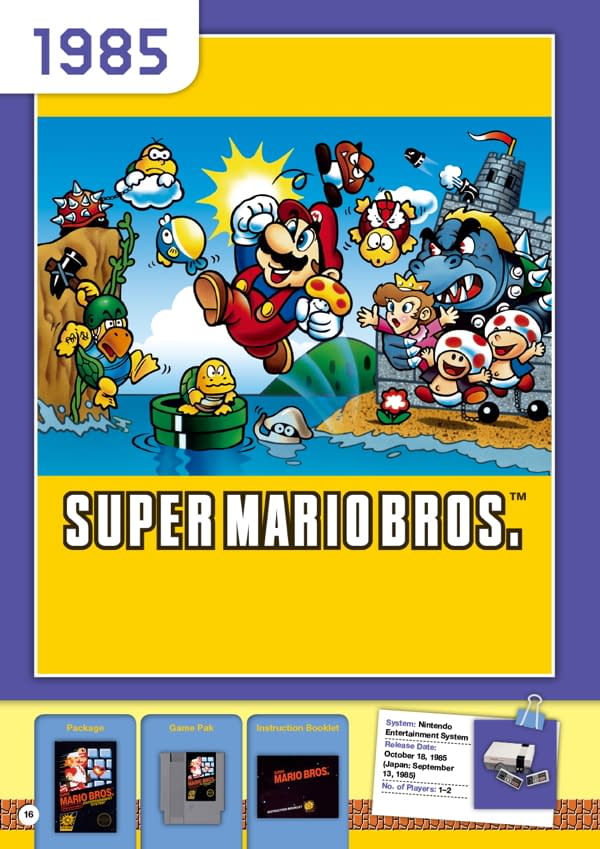 The Super Mario Bros. Encyclopedia is a pretty good book overall, giving Nintendo fans a great guide to all of their favorite games and even some they probably forgot or didn't know about. There's a ton of information here that will take you down memory lane, and is a must-own for those obsessed with the games. However, this could have been done so much better, in our opinion. So really the choice to buy comes down to whether or not you're happy just having game info and a short history guide.