Riot Games Asks "League Of Legends" Players To Avoid Controversial Topics
A new wrinkle in the esports controversy involving Hearthstone banning a player over political comments, only this time involving Riot Games and League Of Legends. After seeing the actions and the fallout from Blizzard's decision this week, Riot has decided to try and jump ahead of any potential controversy. And they did it in one of the most awkward ways possible: they made it publicly known. And just before one of their biggest events, the 2019 World Championship.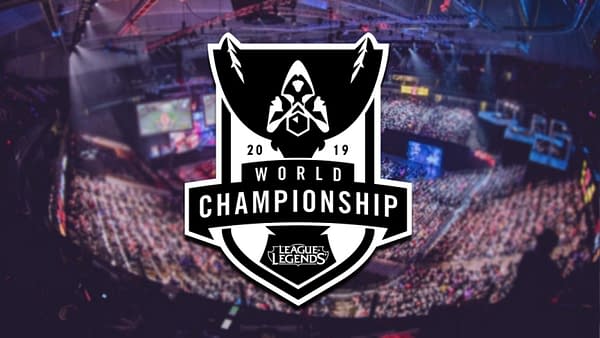 Taking to their official esports Twitter account, the company posted this message from the Global head of LOL Esports, John Needham. The note basically tells all players, casters, and other members of the League Of Legends community to avoid talking about any and all controversial topics. What's weird about this is that normally, when this kind of thing comes up, it's talked about behind closed doors. To see a company make this kind of request publicly, it comes off less about trying not to offend anyone and more about a company not wanting to be in the middle of controversy themselves.
A message from John Needham, Global Head of League of Legends Esports pic.twitter.com/5Au9rE7T86

— lolesports (@lolesports) October 11, 2019
This week, Epic Games announced to its players that it would not censor them for political speech, taking more of the free speech route toward political discourse. Meanwhile, Blizzard is still facing tons of backlash and criticism over their decision, while still refusing to comment on the issue at this time. We'll see if anyone decides to get bold and challenge LoL's request live on the air, or calls them out for requesting players to censor themselves before a major championship. But we're guessing it won't matter much, as we're sure Riot has probably started training their staff to cut away quickly, or will simply not interview anyone and not run the risk in advance.