Cococucumber will be releasing Riverbond onto the Nintendo Switch on December 10th, but before that, the game is getting a free update. All of the new content that will be added to the Switch version is being released to the PC, PS4, and Xbox One versions, totally free of charge. The only catch is you have to wait for the Switch version to come out, as that will be the release date. Enjoy!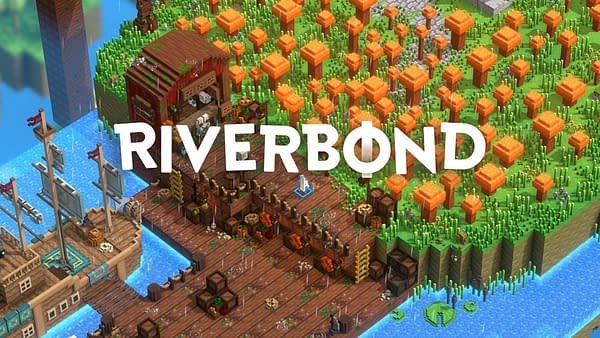 The cute characters, vibrant worlds, and streamlined action of Riverbond are perfect for all ages, at home or on-the-go. Bust up enemy creatures and whimsical bosses on a solo or co-op quest for up to four players. Master quirky melee and ranged weapons like giant sticks of ham or powerful ray guns. Delve deeper into a world of colorful cubes just waiting to be smashed. Each area boasts a new objective and ever-better loot awaits those brave enough to face the challenge.

An ethereal adventure awaits on Switch, as the new Crystalwatch levels add a brilliant fantasy world of fearsome lizard foes and peaceful badger monks. Explore nine worlds as dozens of charming character skins, including indie crossovers like Spelunky Guy from Spelunky, who joins Raz Aquato from Psychonauts, The Kid from Bastion, Shovel Knight, and more.

From mysterious airborne castles to haunting underground caverns, Riverbond's eclectic world welcomes would-be adventurers with diverse environments to explore. Composers Mike Rocha and Ryan Roth (Void Bastards, The Beginner's Guide, Starseed Pilgrim) punctuates the proceedings with a dramatic, synthesized score elevating the action to thrilling heights.

"We're inspired by cooperative RPGs and classic action games of yesteryears and look forward to welcoming players with a wonderful and spiritedadventure," said Vanessa Chia, Co-Founder and Art Director, Cococucumber. "Riverbond marries the fast-paced action we're so nostalgic for with modern gameplay and drop-in-drop-out co-op and, giving friends and families dazzling new worlds to explore together on Nintendo Switch."
Enjoyed this article? Share it!