Posted in: Games, Mobile Games, Tencent Games | Tagged: Arena Breakout, MoreFun Studios Group, Tencent Games
---
Arena Breakout To Launch Global iOS CBT Next Week
Those who are playing on iOS will be able to take part in a global CBT for the game Arena Breakout starting March 13th.
---
MoreFun Studios Group, a subsidiary of Tencent Games, confirmed they would be launching a Global iOS CBT for Arena Breakout next week. This will be the first official Global iOS Closed Beta Test (CBT) for the hardcore first-person extraction shooter, as the team is looking to test out everything the possibly can across multiple regions with a ton of players on the servers. Being touted as "the definitive immersive tactical FPS on mobile," the team wants to push the game as best they can with war simulation with intense gunfights, along with a robust weapon customization system and more. The Global iOS CBT will begin on March 13 and will offer up a multitude of language options Those looking to participate can do so by answering and submitting the following questionnaire to be selected as one of 5,000 recruits.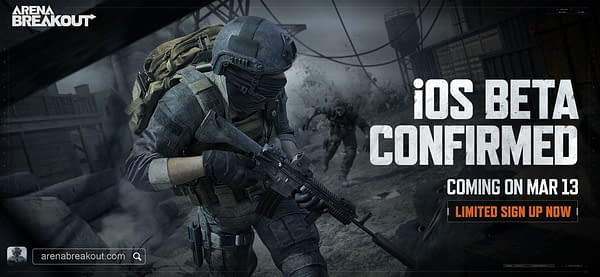 "In Arena Breakout, those who will not risk cannot win. Pave the path to fortune as an operator or rogue and escape the combat area alive to strike it rich. Remember: if you die on the battlefield, you lose everything you found and everything you've brought. Each battle is a high-risk, winner-takes-all gamble, so don't bring what you aren't willing to lose. Modify your firearm of choice with over 700 parts to fit in more than 10 modification slots. Breach the Dark Zone and experience ultra-realistic visuals and sound as you pull the trigger or cover and move to safety. Arena Breakout elevates the tactical mobile FPS genre with an unprecedented new level of immersion."
"A Closed Beta Test for Android devices is currently in progress across Australia, Canada, Mexico, New Zealand, The Philippines, United Kingdom and United States. Android users in these regions can download Arena Breakout via the Google Play Store or on the official website. The Arena Breakout Global Android CBT will expand to Brazil, Indonesia and Japan on March 9."
---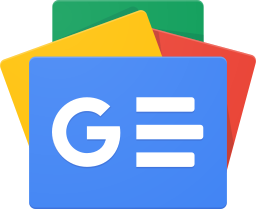 Stay up-to-date and support the site by following Bleeding Cool on Google News today!