ROCCAT Announces New Ultra-Light Noz Gaming Headset
Earlier today, ROCCAT introduced a brand new gaming headset with their ultra-light version called Noz, which will be released in a couple of weeks on April 15th. The goal with the new pair is to bring a full audio experience to the series they have, but offering a lighter pair that isn't weighing down on your head while you game for hours. We're looking forward to reviewing them when they come out, but for now, here's some added details on them.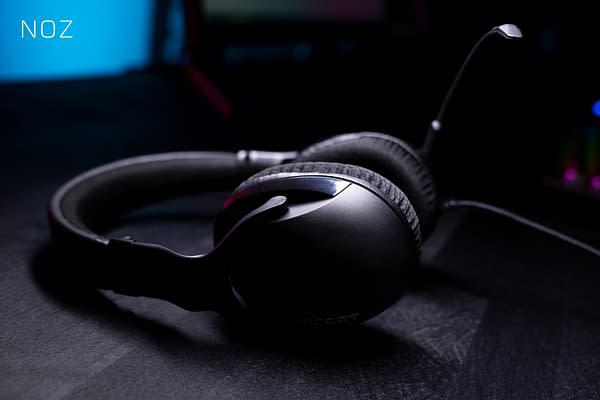 At only 210 grams, the Noz was designed with exceptional comfort in mind. From the ellipse earcups shape, to the materials used, the Noz is easy to wear for extensive periods. Its extra-soft breathable fabric on the earpads and headband ensure distraction-free gaming. Yet, comfort didn't sacrifice the overall build quality. The solid metal hinges and stainless-steel headband sliders provide structural reinforcement in key areas of use.

The earcups show both mat and glossy finishes. The leather headband as well as the Noz logo feature a new style for a fresh look, making the Noz is without doubt the most stylish headset from the brand line-up yet.

The ellipse shape earcups not only offer the proper amount of ear space. The top of the line 50mm drivers inside are perfectly ergonomically aligned to naturally balance and distribute the sound flow to the ears. The earcups are also host to a volume wheel control and a mute/un-mute button. The Real-Voice Mic is perfectly tailored for clear communication and can be easily removed when needed. The Noz is rich and immersive both by its engineering and design, qualities that ROCCAT strives to reflect in its product portfolio.