RPG Maker MV Will Finally Launch On Console In September 2020
NIS America announced this morning that RPG Maker MV will finally be released to PS4 and Nintendo Switch this September. Fans have been able to play the game on Steam for a while now as they are able to go in and created their own old-school RPG title, complete with bosses, characters, world editor, and more. Now conso0le players can have that same fun as the game will offer pretty much everything from the PC version for you to mess with. They're also selling a Limited Edition for both consoles at $60 that will include a Collector's Box, the official soundtrack, and a Creator's Log.You can read more about the game below and check out the latest trailer.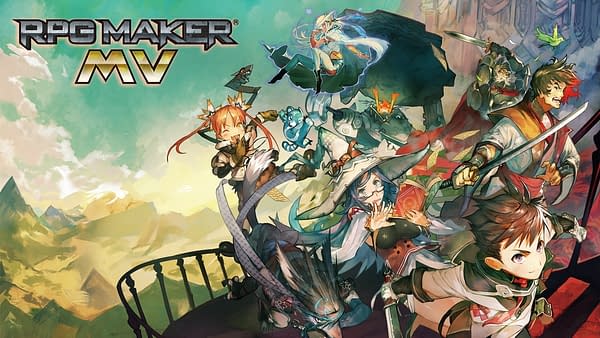 RPG Maker MV uses a user-friendly​ map system to help you build the RPG world of your dreams. With an additional automated upper layer, mapping in MV is even easier than before. You use the simple, intuitive event system to bring your world to life. You can easily and quickly create NPCs for your characters to interact with, puzzles for them to solve, and quests for them to complete. Like previous RPG Maker games, comes with its own graphic and audio resources for you to use in your game. From sprites to battlers, from sound effects to music. MV comes with resources for both Fantasy and Sci-fi games, and you are easily able to add more. With a tick of a checkbox, you can switch between the classic Front View Battle to a Side View Battle system. RPG Maker MV can show more than ever before. With a default 1.5x the resolution, sprites can show more emotion and the scenery can be more detailed than ever before.