Rooster Teeth has been putting together some amazing documentary pieces in their RT Docs series, ranging from watching the Funhaus crew try out professional wrestling to Geoff Ramsey exploring the culture of tattoos. The latest subject to be added to their library is Jessica Nigri, probably one of the most famous cosplayers on the planet as they discuss her life story while she builds her costume for this past year's BlizzCon. We had a chance to chat with Nigri about Becoming Jessica Nigri and her experience filming it.
Jessica Nigri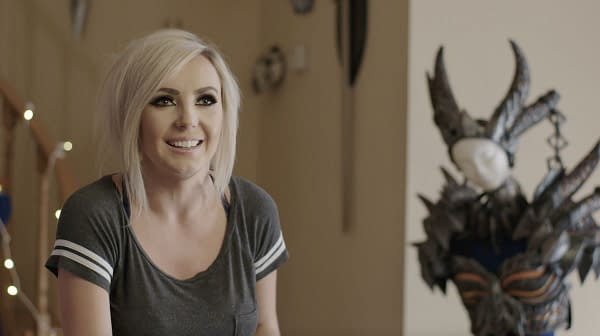 BC: What was it like to get asked to do a documentary by RT? What made you decide to do it?
JN: It was a dream come true, honestly. It was really cool, it was really easy, it felt really natural. It almost kinda felt like letting friends in to see kind of what you do on a day-to-day, and it was not invasive at all. It was so well put together and so well organized. It was only a little stressful because of BlizzCon, but that was normal, that was regular costume stress. But it was incredible, I loved it.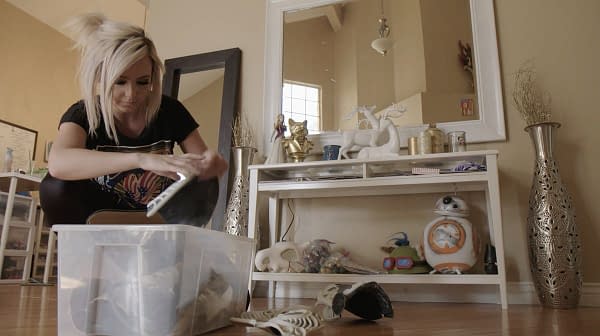 How was your time working with the crew filming it for both you and your family?
It was really cool because it made me look back and self-reflect on things that I hadn't thought about in a long time. The director asked a lot of questions that I hadn't sat down and thought about and put into a solid answer before. So to be able to come to those realizations and have them put into words was really interesting and cool and I'm really grateful.
Was it kind of hard going back and thinking about your childhood and the more stressful stuff in there?
Yeah, but I think everyone had those memories where they just kinda like "Oh, God. I hate that. Let's not- We're gonna talk about that? Okay, alright." But it was alright.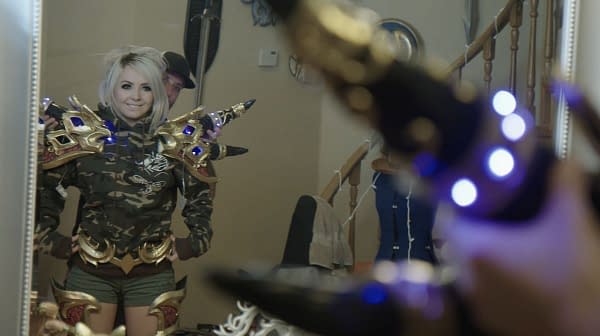 Was there an added sense of pressure in making these costumes with a crew watching?
Its always been my own personal kind of pressure on myself, and they just kind of wanted to be "Can we see what do you when you go crazy?" And I was like "Yeah, sure!"
Without giving too much away for people who haven't seen it, how was it working on the costumes you see in the documentary?
It was great! It's always so good to tackle new techniques and try new things. There are moments where it really, really sucked because I wish I had more time, But I mean, if you have too much time, you have too much time trying to perfect it and sometimes it's just better to get it out.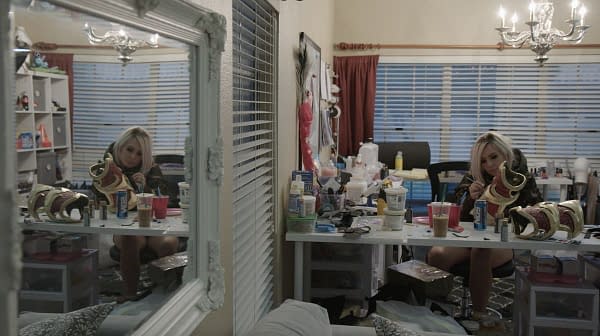 Do you believe the doc gives a fair representation of the work that goes into your work or is it more like scratching the surface behind the craft?
I feel like it is scratching the surface in a way that it was more of an origin story plus Road To BlizzCon. I definitely feel like there could be more stuff toward costumes and creative individuals and to really show how truly involved and intense cosplay is.
How was it for you going to BlizzCon back in November with the costume we see?
It was beautiful, it was amazing, it always takes all that hard work and all that stress and it always makes it worth it, it's so amazing. You literally spend two weeks on a costume only to wear it for two to three hours, but it's the best two to three hours ever.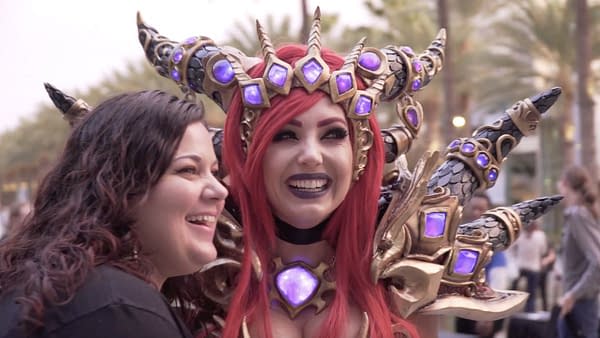 What do you hope people take away from this documentary?
I hope they try cosplay! I hope they look at it and they don't think of it as a bunch of grown adults playing dress up, even though that's what it is. I hope they look at it and think "I wanna give that a go. I wanna join the community, and I wanna try it out."
Do you have any advice for people who are looking at this and saying to themselves "I want to do this!"?
If you're looking at the creative aspect you can go online and find tutorials all over the place for things to create. You can look at other cosplayers, they have lots of information on board about the costumes they've created. There are also little shows that do costume creation, there are books you can buy—there are so many different avenues that you can try. I would also say, too, if you want to go in for your first costume, do something that's easy. You can probably buy something from the Good Will and put it together yourself and get something really basic like Nathan Drake or a Laura Croft kind of thing. Just get a feel for it, go to a con. And if you're really feeling ambitious and you're feeling like "Hell yeah, I'm addicted!", dive right in.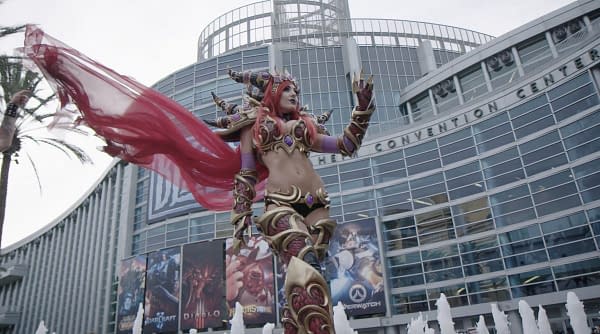 I saw you're an Overwatch fan, they just put out a bunch of new skins. Are there any you've seen from the new set that you want to jump on to make?
I know that they released a Nova skin for Widowmaker and I've always wanted to do Nova. But Lúcio is my main and his new skin is adorable and I love him! Oh my gosh! I think everyone's going to abuse the D.Va Neko skin though, I think I've seen people do makeup tests of it already and I'm like "Okay, here we go!"
Enjoyed this article? Share it!