Russia Wins The PUBG Nations Cup 2019 In Seoul
Over the weekend, the PUBG Nations Cup was being played in Seoul, South Korea, and last night we saw Team Russia take the top honors and the cup. When you get right down to it and look over the results, this was basically the tale of two teams. Team South Korea, playing up to their fans and taking a huge lead throughout the tournament. And Team Russia, who started slow and came from behind to take on the hometown favorites. It was neck-and-neck after day two, but the last day saw Russia completely dominate South Korea. The got the cup and a chunk of that $500k prize pool at the end. Here's a quote from the organizers on the match, which you can watch here at the bottom.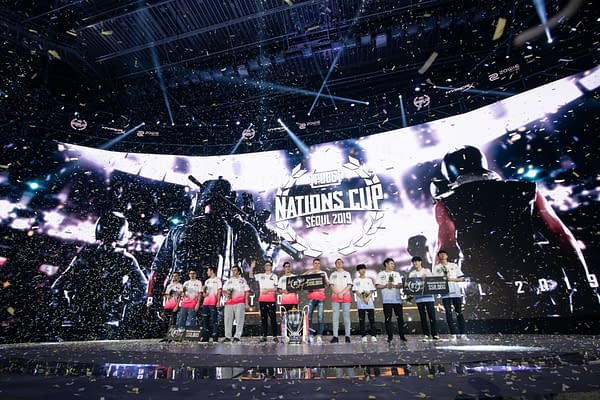 "PUBG Nations Cup embodied the spirit of international competition, which allowed some of the best PUBG players in the world to come together and represent something more than themselves. Ultimately, Russia battled their way to the top and it was a pleasure watching them get there," said Jake Sin, Director of Central Esports for PUBG Corporation. "PUBG Nations Cup proved to be a great exclamation point to the end of an exciting summer of PUBG Esports and we're now looking forward to seeing everyone compete in Phase 3 and at the PUBG Global Championship."