Have you ever thought to yourself, "I want to show off my PS4 for everyone to see, but there isn't enough creepy stuff around it to show off my passion for Bloodborne?" Well, a Russian artist may have a solution for you that will surely make you want to drop some coin. Check out the wonderfully designed PS4 stand below, created by Michael Ildmirkin, featuring the game's horrible creatures meandering throughout Yharnam, each of them reaching out from a pool below to hold your PS4 up in the most pristine position it can be held.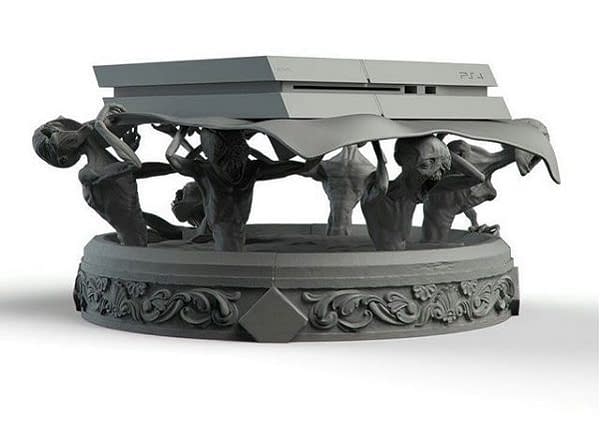 The entire thing is just a project that Ildmirkin decided to do one day and isn't an officially licensed product or anything that's going to be mass produced. But the good news is that Ildmirkin plans to sell the stand once it's been completed. If we were one of the people working at Sony's corporate office, we'd be on the phone right now offering him a deal for the design and pay that man handsomely to reproduce this, because there is no way in hell once this is fully completed and painted that he's not going to get offers from across the globe offering to pay whatever they can to be the lone owner. You can see more of the progress on his Instagram page.
Enjoyed this article? Share it!