Saints Row: The Third Remastered Will Be A Free Upgrade On Next-Gen
Good news for PS5 and Xbox Series X owners looking to play Saints Row: The Third Remastered as the game will have a free upgrade. Deep Silver announced this morning that the game will be released on both next-gen consoles on May 25th, a few days after the PC versions of the game. But those with the game on either console will be getting a free upgrade as the devs will be giving those versions the same dynamic improvements as the PC version. Meaning visually, the game's engine is now able to run at a much higher performance, which will present improvements to the lighting, texture resolution, and other visuals thanks in part to the hardware of both consoles. You can read more about it below from the team as the game will be released next week on console.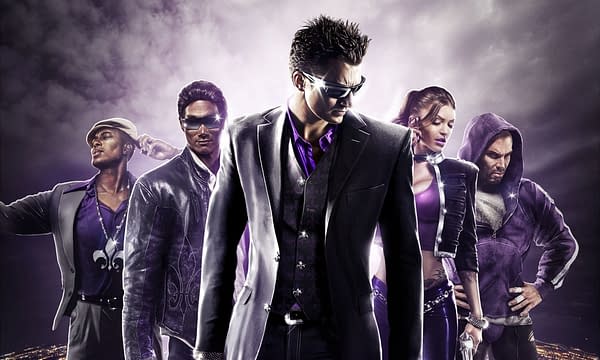 Framerate is improved across next-gen consoles to offer the smoothest possible gameplay. Players will be able to enjoy the game running at 60 frames per second and dynamic 4K resolution, keeping the action fluid. Xbox Series S owners get an additional option to enjoy the game in two modes that better cater to individual player preference. Play in either Performance Mode, which keeps the gameplay locked at 60fps with a 1080 resolution, or Beauty Mode that locks the gameplay to standard 30fps while employing an upscaled 4K resolution. PlayStation 5 owners will be able to enjoy Activities support, as well as a subtle signature Saints purple glow on the DualSense controller.

Existing owners of Saints Row: The Third Remastered who own next-gen consoles will be able to enjoy these upgrades free of charge. Free Upgrade and Smart Delivery are guaranteed across PlayStation 5 and Xbox Series X|S versions. With SSDs on board the new versions load at vastly improved speeds, allowing players to jump in without any wait.