"Satisfactory" Will Be Coming To Steam Early Access Soon
Coffee Stain Studios announced a big update to Satisfactory this week, along with news that the game would be coming to Steam Early Access. The devs didn't really give a proper date or anything to indicate when it would happen beyond the idea that it would be in 2020. Along with the news came a third major update for the game as you'll now be dealing with liquids and pipes to run your factory. You can read more about that below as well as checking out the reveal trailer.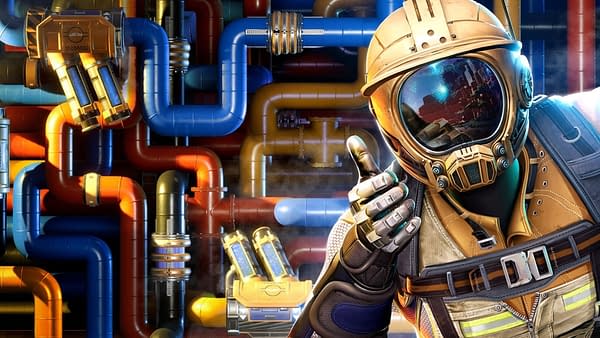 The highly anticipated introduction of pipes to Satisfactory adds a completely new layer of complexity for budding factory architects with the addition of fluids. Pioneers can now command the flow of Fluid Oil resources and harness the power of the Water Extractor whilst tinkering with Pipes & Flow Indicators, Pipe Pumps, Fluid Tanks for Trains and command their very own Oil Refinery. The introduction of the Resource Sink means production never halts as it consumes excess inventory, and gives coupons in return to be spent on your factory on exciting new constructs such as glass walls and floors. FICSIT Inc. have also continued to conquer new ground, giving Pioneers a brand new starting area to explore and exploit in the redesigned Dune Desert, a vast arid biome designed to test even the most experienced explorers. As well as the new features added to Satisfactory, Update 3 has also made Pioneers more agile than ever before, with the addition of the character Crouch & Slide.

Update 3 completely revamps Satisfactory with a total rebalance of the game, an endless list of technical fixes, balancing improvements and optimisations to every aspect of the factory sim. Alongside bug fixes, texture improvements, a host of new models and the beginnings of a dynamic wind system, the Jump Pads now affect creatures and physical objects too, for lots of satisfying bouncy chaos.