Blizzard and Scholastic have teamed up to bring you a new Overwatch novel based on Efi and Orisa called The Hero Of Numbani. The book was announced clear back in October 2019 as being in the works, but we didn't see anything about it at BlizzCon 2019 or heard anything since then until today. Now we got a good look at the cover and a synopsis of the story as it's officially on sale now on Scholastic's website. Here's the story for the book.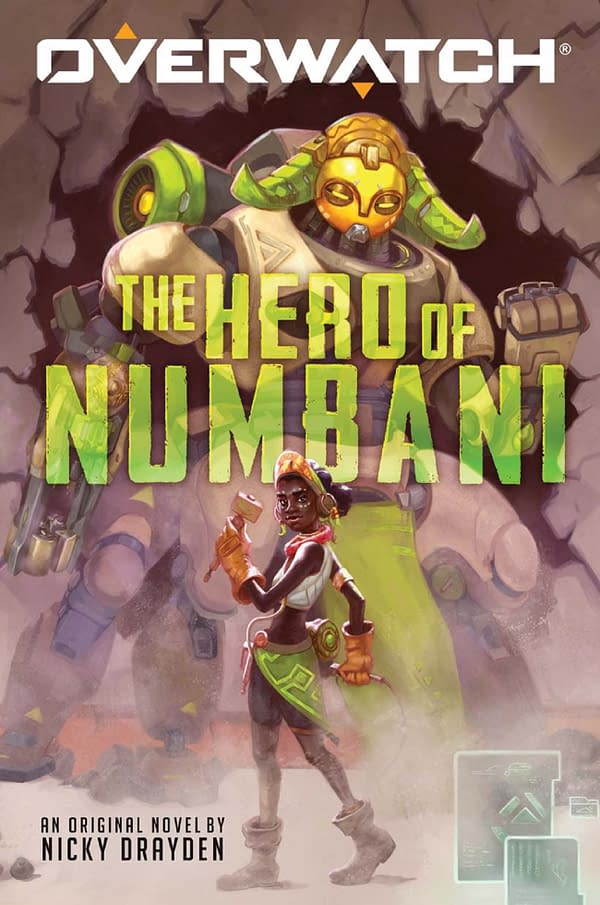 In the technologically advanced African city of Numbani, in the not-so-distant future, a hero named Efi Oladele rises! Efi may only be eleven, but after she witnesses an attack on her city by the terrorist known as Doomfist, she realizes you're never too young to make a difference. Efi builds an intelligent robot named Orisa to give Numbani the hero it deserves. Orisa has a lot to learn before she's ready to save the city, but Efi has some things to learn too, especially when it comes to building — and being — a hero. This action-packed novel is an all-new, original story straight from the Overwatch game team, and features fan-favorite characters Orisa, Doomfist, and Lucio!
It's pretty cool to see the game head into this form of media as it gives kids who love the video game some extra backstory to the characters and it also reaches out to them on a reading level. Video games, to this day, still get grief over the idea they occupy a kid's time and make little room for reading endeavors. So having a novelization about one of the characters to get kids to read more is great. Hopefully, this book does well and it gives Blizzard and Scholastic a chance to produce more.
Enjoyed this article? Share it!