Sea of Thieves Just Added a Banjo Kazooie Ship Cosmetic
This week, Sea of Thieves added a brand new patch to the game that will take you back to the golden age of the N64 with a Banjo Kazooie addition. Patch 1.1.5 took care of a number of issues, including fixing some tech issues and banning people who were cheating, but also added this lovely figurehead below to celebrate the game's 20th anniversary. We have a snippet of the info about the patch below but in the meantime, enjoy decorating your ship like it's a Trapper Keeper from 1998.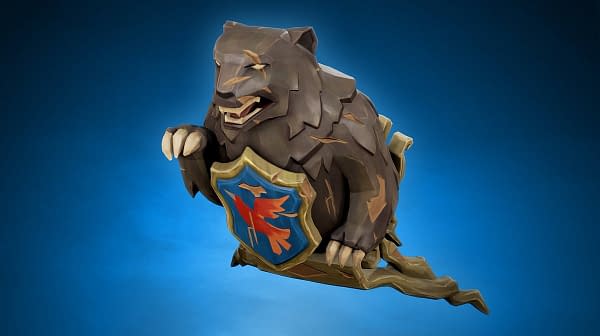 We're in the final week of the latest Bilge Rat Adventure – Gunpowder Skeletons! It's your last chance to get all the Doubloons available if you want to ensure you have all the time-limited cosmetics in your inventory before they disappear from the shops. The Commendations and Titles will still be available after the event ends, but the time-limited cosmetics and Doubloons will no longer be up for grabs.

To mark 20 Years of Banjo-Kazooie, players will now be able to purchase a majestic Bear & Bird Figurehead for a very fitting price of 1998 gold! This figurehead is only available during the month of July, so make sure you join in the celebration and purchase it while you can!

This week we've banned a number of players who we've been able to confirm have been cheating. Those players have been contacted via email and we've removed their Sea of Thieves account privileges. We will continue enforcing a zero tolerance policy to this behaviour and taking regular action against any players who are found to be cheating.