Sea Of Thieves Receives The Free Lost Treasures Update
Sea Of Thieves just got a free update from the developers at Rare, as pirates can now get in on the Lost Treasures found in the sea. The details of the update came out on Xbox Wire today, which will give players a few new things to do. This includes daily bounties for people to take in, a new Tall Tales system for people to find new gold and treasures, Reaper Rewards events that will be filling up your calendar, and more. We got some of the details below, as you can download the update today.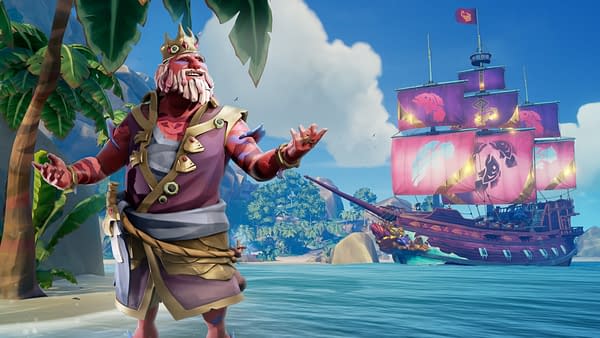 Take Up the Tall Tales

Tall Tales in Sea of Thieves are exciting narrative-driven adventures that delve into the stories behind some of its prominent people and places. Nine of these Tales make up the Shores of Gold sequence, while another two arrived in recent monthly content updates The Seabound Soul and Heart of Fire.

Tall Tales can be played at any time, and this month's update introduces new features to make them easier than ever to seek out and enjoy: tooltips on the map now show you where to begin and help set the scene for each Tale, while newly implemented checkpoints mean you can play through at your own pace and never have to worry about starting from scratch! As a bonus, take part in our Tall Tales Retold time-limited events in June and there may be new rewards for travelers who thought they'd earned everything.

Get Rich with Daily Bounties

Expect something new to do on every day of the Lost Treasures update as our Daily Bounties come into effect. Check the What's New messages when you jump into the game to see what challenge awaits you that day, and tackle it head-on to keep this new income stream of gold and Doubloons flowing.

These Daily Bounties don't just involve taking down named targets – they're mini-objectives that cover goals as diverse as handing in specific types of treasure, finding your way to a far-flung location or disposing of enemy mobs with a particular flourish. Get ready to flex a whole range of Sea of Thieves skills!