[rwp-review-recap id="0"]
Earlier this year, Big Fish Games announced they would be doing a Toy Story mobile game in time for the next film called Toy Story Drop! A few weeks ago, that game finally came out and we received a review code for it on iOS to try out. The game itself is pretty simple to grasp as you're working with a standard shape and color puzzler. You'll be given a challenge by Woody or some other character to clear out the board and collect a certain amount to reach your goal. For example one of the first levels has you getting 12 red cowboy hats. You have to get at least three in a row in order to claim them at which point more shapes will drop down for you to play with. You only have a certain amount of moves to make it happen, so you'll need to make careful decisions about what you move and where.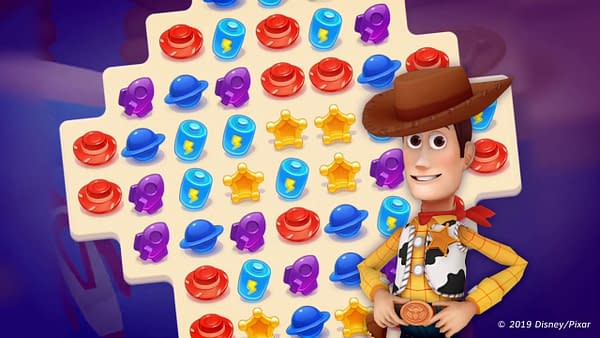 Unfortunately for this game, that's about where the fun ends. After a certain point in time, you will start to see that shapes and colors don't come as frequently as you would like. This isn't RNG, this is on purpose. The game will put you in situations where not enough resources come down for you to do what you need to do, and the only way to get more is to pay for it. Which, the developers happily remind you that you can do every thirty seconds or so. You can get about an hour's worth of game time out of this before you'll start running into this issue. At one point the game said I needed to get 70 purple rockets to clear the board, but the grand total that dropped down… 27. And the only way to get more and complete the level would have been to drop the game some coin.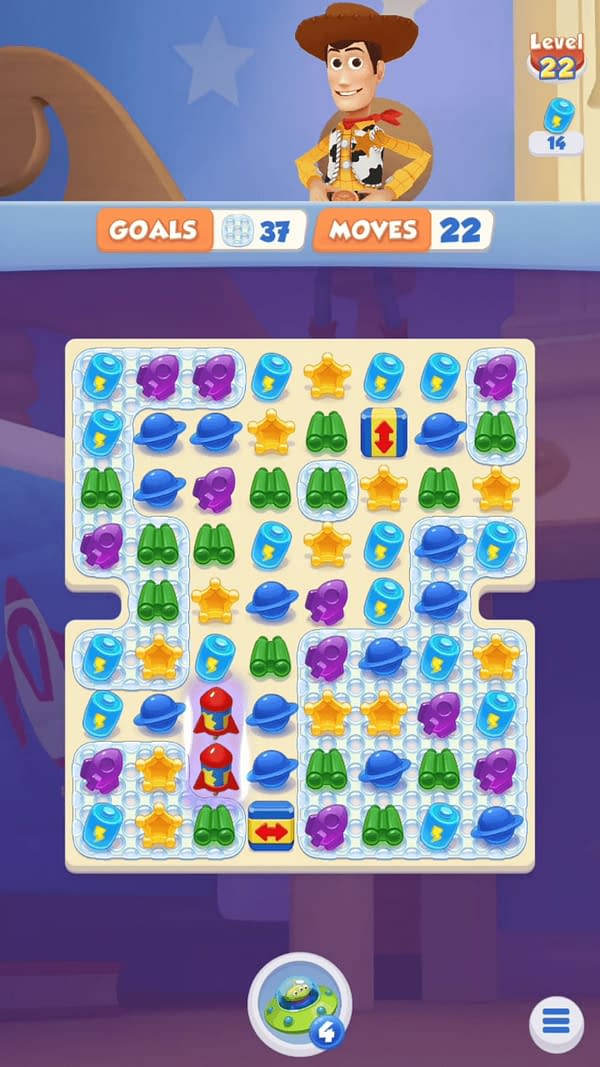 Up until I hit the microtransaction section of the game, Toy Story Drop! would have earned about an 8/10 score from me. Seriously, because it's Toy Story and it's an addictive game! Sadly, the developers know this and made a game with Disney's approval to cash in on the franchise as much as possible. And while microtransactions are commonplace in mobile gaming these days, the reason I'm chastising it more than usual here is that this is a game targeted for kids. Let's not dance around the situation and pretend this is a game that is only aimed at certain fans or that adults can easily control, this game basically begs you to pay to win. And if you're a kid playing this game without adult supervision, and you only got an hour out of it, you'd be tapping the button to pay for help, too. Bad behavior in game development shouldn't be rewarded, so we're giving Toy Story Drop! a whole 1 point for the 1 hour of enjoyment we got. Avoid giving this game to kids!
Enjoyed this article? Share it!