Secretlab Announces New Partnership With "CS:GO" Team Astralis
This week, Secretlab announced a brand new partnership with another esports team, this time partnering with CS:GO squad Astralis. The two have officially co-launched the Secretlab Astralis: Chair of Champions Edition gaming chair, which is based off their 2020 gaming seats. The chair features the Danish team's logo on both the Omega and Titan versions of the chair with the team's colors. We have a couple of quotes from both sides from their announcement below.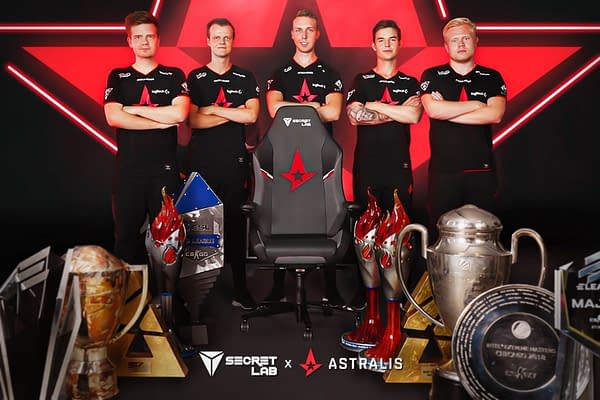 Said Ian Alexander Ang, CEO and co-founder of Secretlab: "Astralis approached us with one simple goal: Being one of the world's top teams, they only wanted to provide their players with the best gaming seats in the world to comfortably support and further their global domination in CS:GO. This further exemplifies how the world's top professionals today demand only top-quality gaming products to enhance their gaming performance—and that's why Secretlab has become the gaming seats of choice for the world's best esports organisations and top tournaments."

Said Jakob Lund Kristensen, EVP Sales and co-founder of Astralis: "Being some of the top professionals in our field, we are very selective of our partners, especially for hardware, where it heavily influences our performance. So when it came to selecting a gaming chair partner, Secretlab was without a doubt our first choice; their quality and comfort is unparalleled. For professional gamers who spend more time in their chairs than in their beds, it is crucial that they use the very best so they can perform at the very best of their abilities.