Sega Where Are All My Non-Genesis Compilations?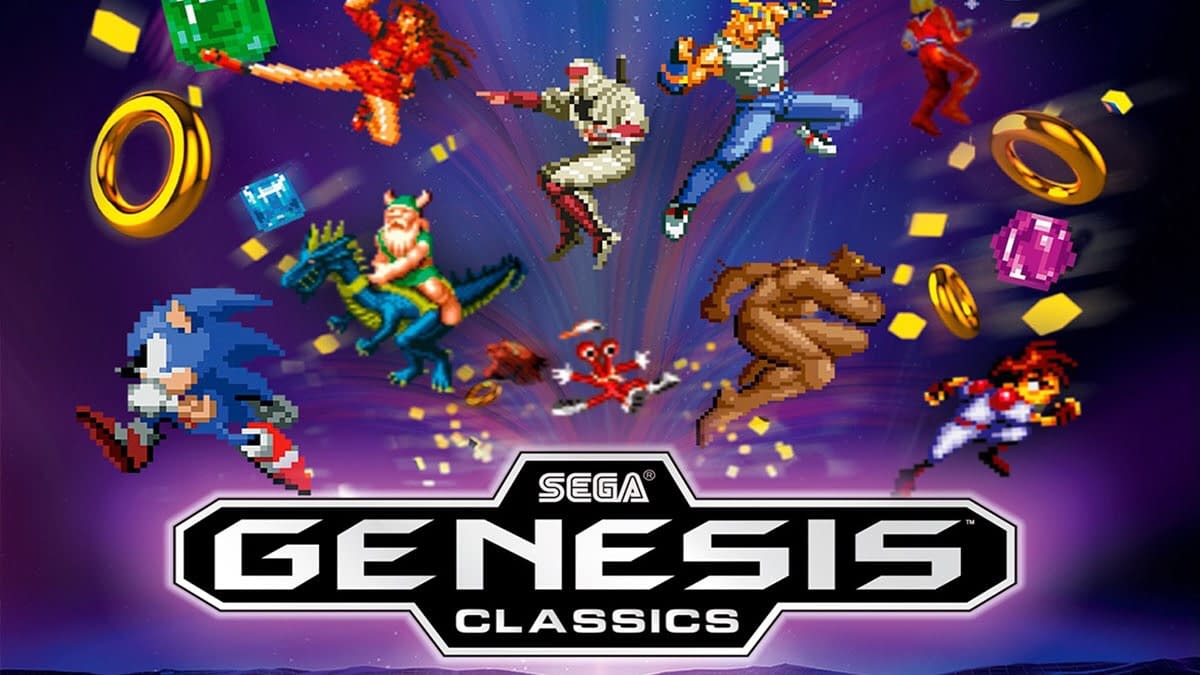 Sega would like to remind us again how great they once were as Nintendo's equal in the 16-bit console wars as they're preparing to release another compilation called Sega Genesis Classics across multiple platforms (again).
This marks the third physical release from the company's glory days of the Genesis/Mega Drive with the Sega Genesis Collection for PlayStation 2 and PlayStation Portable; Sonic's Ultimate Genesis Collection (Vol. 2) for PlayStation 3 and Xbox 360; and now, Sega Genesis Classics (Vol. 3 – 5) for PC, macOS, Linux, PlayStation 4, Xbox One, and Nintendo Switch.
The computer editions for PC, Mac and Linux broke down into five volumes in separate volumes, while the console versions will contain all the titles of the latter three volumes.
As if that wasn't enough, most of the titles along with Genesis' predecessor Master System are already individually available via digital download on PC and consoles. AtGames created a mini console called the Sega Genesis Flashback, licensed by Sega itself, to disappointing results. Sega is trying again to cash in on the Genesis name hoping to overcome whatever shortcomings AtGames had with their version.
Now my question to Sega: When are you releasing your other console compilations? The Game Gear was Nintendo Game Boy's biggest competitor early in the handheld race. GG offered the color screen GB couldn't, but unfortunately, GG took more AA batteries and drained faster than GB becoming GG's biggest downfall.
Given Nintendo's 2DS' popularity, GG titles have already made its way to the Nintendo eShop as downloadable titles, yet the handheld still lacks a physical version. With a library of 363 titles, there's bound to be more compilations made even if it's 90 percent first party titles.
Speaking of lost opportunities, if they insist on building off the Genesis/Mega Drive library, what about the Sega CD/32X titles? That's a total of 210 titles for the Sega CD, and 40 for the 32X. Since they're still invested in software, why can't they emulate both platforms similarly to how they did to the original Genesis titles.
There's also no reason current generation consoles couldn't run Sega's last two systems in the Saturn and the Dreamcast. That's 1,019 titles from the Saturn and 636 from the Dreamcast. Even from a realistic standpoint if you narrowed the selection to just first party games, Sega produced many gems throughout the years new gamers are missing out on. Would you believe there are likely gamers who went into adulthood never having played a Sega console?
I was raised a Nintendo fan before my interests focused on Sony, but I had a deep appreciation of what Sega did throughout the years especially given the high replayability of the Sonic titles, the best X-Men games, superior version of Mortal Kombat. Nintendo's Virtual Console even opted for the Genesis version of Earthworm Jim.
So Sega faithful! I ask you to write to them and demand that they shouldn't deprive us, the fans, the right to access your whole library.