Ten video gamers in the country of India have been arrested by local authorities for actively playing the battle royale game PUBG. In case you weren't aware of the situation, playing PlayerUnknown's Battlegrounds and PUBG Mobile has been banned in the western state of Gujarat after it was decided the game was addictive, influenced violent behavior in teens, and was impacting their education. Here's some of the story from The Indian Express.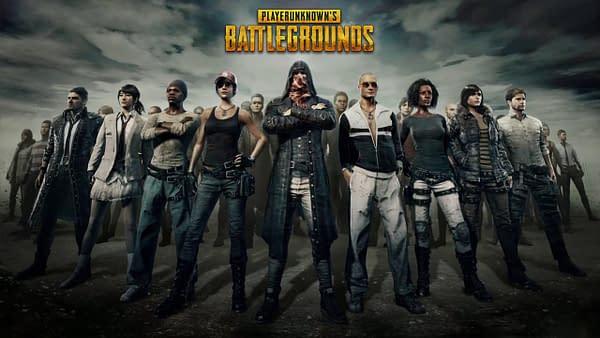 On Wednesday, the Rajkot Special Operations Group (SGO) arrested three young men near the police headquarters. "Our team caught these youths red-handed. They were taken into custody after they were found playing the PUBG game. We have registered two cases against them under IPC Section 188 for violating the notification issued by Police Commissioner and under Section 35 of the Rajkot police arrests 10 for playing PUBG despite ban Gujarat Police Act," SOG police inspector Rohit Raval told The Indian Express.

Police said they had seized the mobile phones "for the purpose of the investigation". "This game is highly addictive and the accused were so engrossed in playing them that they could not even notice our team approaching them," said Raval.

While one of the men arrested works with a private firm in the city, another is a casual labourer while the third is a graduate looking for work. Later, Raval said that they were in the process of releasing them on bail.

The three arrests come a day after the Rajkot taluka police said that they had arrested six college students for playing the banned game on Tuesday. "As part of a special drive, police sub-inspector N D Damor arrested the six youths who were playing the game at tea stalls and fast-food joints outside a college on Kalavad road on Tuesday," said Rajkot taluka police inspector V S Vanzara. What happens next is kind of up to the local courts, with the ages of everyone involved being taken into account. If we were PUBG Corp., we'd help them out any way we could and fight the ban. But that's just a suggestion if we were in charge.
Enjoyed this article? Share it!