Square Enix and Eidos Montreal have announced that Shadow of the Tomb Raider has gone gold, and is ready to be packaged up.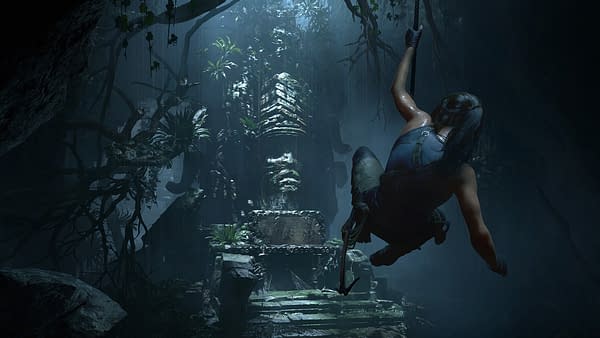 Shadow of the Tomb Raider is really beginning to sneak up on us. The game is only a couple months away meaning soon, we will be able to complete the prequel trilogy that sees Lara Croft finally become the Tomb Raider. Here is a great reminder of just how close it really is.
Square Enix has announced that the game has now gone gold. The term 'gold' means that the code for the game, at least for what will be printed on the disks, is now complete and the game is off to be printed and packaged. With well over a month left until Shadow of the Tomb Raider comes out, it's a great indication of where the title is in production.
That said, in our world of patches and updates, this doesn't mean the development team will be slacking off. Work will undoubtedly continue to tweak and bug fix the game so it is in tip-top condition when it finally gets into the hands of us, the players. Still, it's always good to know that the core content of the game is completed. At the very least, we can be sure pretty sure that this means there will be no delays on the game.
I really am quite excited for seeing what Eidos Montreal and Crystal Dynamics have done to see this chapter in the Tomb Raider series out. This franchise has been building to this release, and I'm sure everyone is hoping that they stick the landing.
Enjoyed this article? Share it!