Square Enix has released a new Shadow of the Tomb Raider trailer showcasing some of the Tombs that we will be exploring with Lara Croft.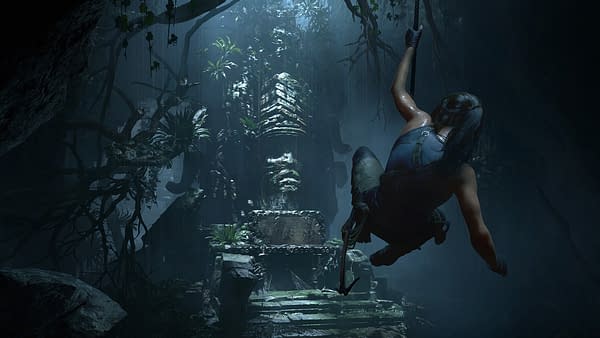 Shadow of the Tomb Raider really is sneaking up on us. In just a few short weeks we will be taking the rebooted Lara our for her third outing since the 2013 reboot, and it is shaping up to look pretty nice. I still feel there is a lot we don't know about the game, as we haven't seen big displays of gameplay or the overarching story, but if that holds up, going in fresh should make for an interesting experience.
Just to give you a nice taste of the action on hand though, and importantly the tombs we will be diving into with the Tomb Raider (or is she the Tomb Raider yet?), here is a brand new trailer for the game. It's a very short piece, again only giving us a glimpse of the game. Tombs are generally fun little puzzles to get through when they aren't part of the main story, and we don't get a great indication of the content here, but they all look pretty great. From Mayan architecture to a whole lot of wooden spikes to even a pirate ship, it looks like there is plenty of variety on show here. Take a look:
I really am excited to jump back into the series when it comes back around. The reboot series has been pretty excellent across the board, so here's hoping the third in this chapter for the franchise sticks the landing. Shadow of the Tomb Raider is out on September 12th on PC, PlayStation 4 and Xbox One.
You can see a similar trailer showing off the outside world right here.
Enjoyed this article? Share it!