Shigesato Itoi Has Launched The Hobonichi Mother Project
It appears that Shigesato Itoi's company Hobonichi has launched a new video game endeavor called the Hobonichi Mother Project. For those of you who may not be familiar with Itoi, he is the series creator behind the Mother series, also known as Earthbound in the west. While he may not be working to create a Mother 4, it appears he's started a new project related to the series as a way to sort of preserve it for all time. From what we've been able to gather, it appears he has the complete original Japanese scripts to all three games and is intending to release them as a book. Which is pretty awesome considering the story of each game has a slightly different meaning in some scenes than the English version, and it would be the first time that all of the stories would be compiled into one collection.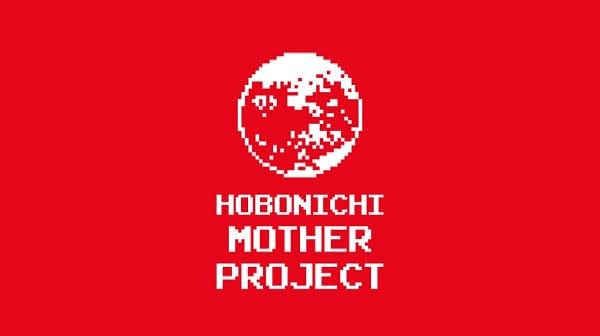 According to what little info is out there, it appears this project is going to have a number of releases come out this year. But the degree of what they will be and in what form is unknown. It's not even clear if we'll see these released outside of Japan yet or not. It's amazing to this day the impact that Earthbound has had on both average gamers and RPG fans in the west, and by all accounts, it's not even the best of the Mother titles out there. Nintendo's main reps know fans have been dying to see Mother 3 be turned into a game of some kind with a proper translation. Considering that Star Fox 2 was released onto the SNES version of Nintendo Switch Online, a game that was dead and buried now resurrected for gameplay, it does give hope that one day (hopefully when Earthbound is added to the NSO library) we will see the game be released. If anything could give that dream a boost of energy, this might be it.