Shooting Like Crazy with PDP's New MARS Arcade Guns at E3
We didn't quite know what to expect from PDP when we walked into their room at E3 this year, but my oh my were we delightfully surprised. We were introduced to their new interactive item called MARS, which is a new arcade gun for home use. I say arcade gun because we can't really call it a light gun. A light gun uses the light from the monitor you're using to determine where you're shooting and if you pegged the target or not. This system uses a camera that watches the monitor and detects the laser point on the end to see where you're firing.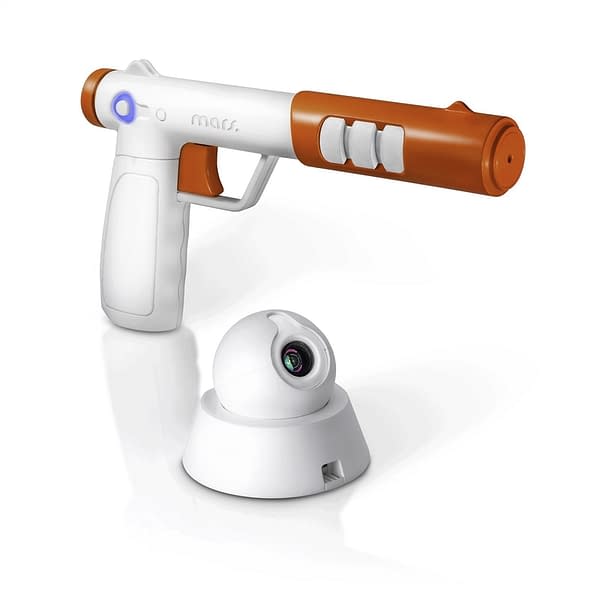 It operates like a normal gun to a degree where you fire the trigger to hit targets, reload by cocking the barrel, use special weapons by hitting the orange button on the back where the ammo would normally go, and then you have a side button on either side where you'd put your thumb for the power as well as an indicator light to determine what player you are.
I had a ton of fun trying out both of the downloadable games they had on hand for the demo, which was Voyage of the Dead and Qubit's Quest. We also learned that it doesn't matter what kind of TV or monitor you use — it will hook up to and work on old-school tech and the latest 4K models. The only things that PDP didn't cover was a release date and a price. Whenever we get those, we look forward to playing this new setup in our homes immediately!