Sledgehammer Games Releases New Call of Duty: WWII Content Details
Tomorrow, Sledgehammer Games will be adding some new DLC content to Call of Duty: WWII, but today we get the details of what's inside. Below are some of the details the company released about the third DLC pack including a brand-new map coming to the game called Operation Supercharge, as well as a new Zombie adventure in The Tortured Path. Enjoy the trailer to the content below!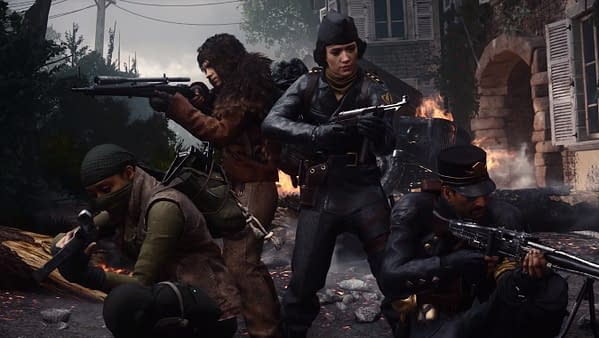 OPERATION SUPERCHARGE

Named after the Second Battle of El Alamein, Field Marshal Montgomery and the Allied Forces pushed the Germans and Italians to retreat from their last significant defensive position in southern Tunisia. Players will assault a train bridge, build guard towers and push the Axis forces to collapse to achieve victory.

THE TORTURED PATH

The Allied forces are crumbling under the relentless advance of the Final Reich. General Rideau decides to take one last, dangerous gambit: to personally lead a small caravan across the 2,000 miles of infested land that stand between Berlin and the Allied-controlled port of Malaga. His mission? Transport the remaining pieces of Emperor Barbarossa's legendary sword to the edge of the world. Uncover the lost forges of ancient Thule, and deliver a final death to the Undying.