"GRIP: Combat Racing" Adds The Iconic DeLorean 2650 With New DLC
GRIP: Combat Racing is getting a blast from the past as they will be adding the DeLorean 2650 to the game in a new DLC package. For a mere $2, you can now add this special car to the game and race in style. Well, race in '80s style, and pretend Doc Brown decided to compete with his time machine. The devs are also allowing you to play the game totally free on Steam for PC from October 17th-21st starting at 10am PDT. Just in case you'd like to see how well the game plays before you jump in and buy it. Here's a little more info from Wired Productions on the new DLC.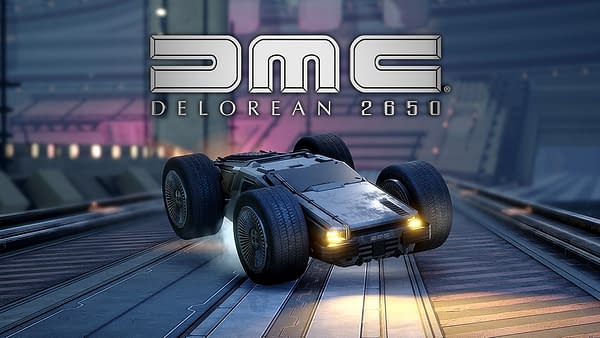 DeLorean Motor Company, one of the most beloved car manufacturers in the galaxy, has injected its flagship vehicle into GRIP: Combat Racing. Armed, armoured, flippable and jet fuel-injected, it's the most souped-up DeLorean you will ever see – and pilot. It arrives in two forms: anti-grav AirBlades and regular four-wheeled roller. Check out the trailer below to see how the iconic 'gull-wing' doored sports car has been transformed for its debut on GRIP's more than deadly tracks.

Inspired by Rollcage, and in partnership with key development team members from the original Rollcage, GRIP: Combat Racing has continued to fuel the racing appetite of arcade gamers around the world. A return to the hardcore combat scene of the 90s, bristling with heavy weapons and packing ferocious speed, the game is an intense, sensory feast. With a dedicated community and player numbers continually growing, GRIP: Combat Racing has seen a huge amount of content and updates since launch, with constant optimisation, new tracks and new playing modes having already been introduced.