Prior to Tokyo Game Show 2019, SNK has released a bit of a surprise on everyone with a brand new item: the NEOGEO Arcade Stick Pro. This is a full-sized fight stick that will come pre-programmed with 20 fighting games from the SNK library. Unfortunately, the company didn't reveal what those 20 games are. It will come with two modes, Arcade Stick Mode and Console Mode, the first allowing you to play with the unit as-is while the second will allow two regular controllers or arcade sticks to be hooked up to it. No word on a price point or a release date, but we have the details below about the unit itself.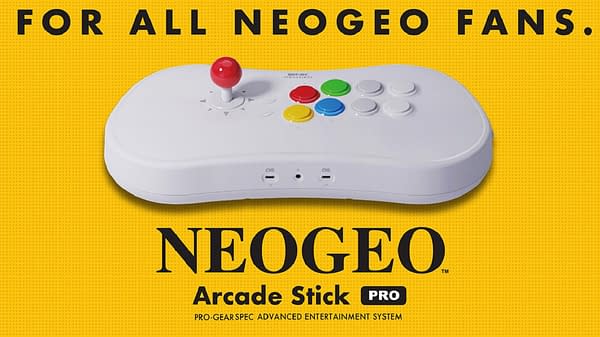 Joystick Mode
In this mode, you can use the arcade stick normally by simply plugging it into a NEOGEO mini or PC. We guarantee a solid experience with this arcade stick.

Console Mode
In this mode, simply connect the stick via an HDMI cable into a TV and get ready to enjoy some of SNK's finest fighting games. There are 20 pre-installed NEOGEO classics just waiting to be played. You can even rearrange the button layout in the options menu. Also, you can attach NEOGEO mini PAD controllers or even another NEOGEO Arcade Stick Pro for some glorious 2-Player action!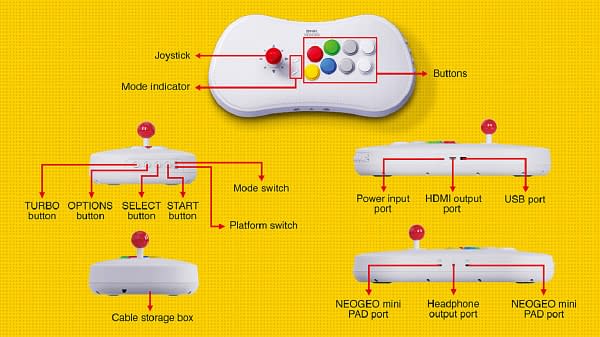 Enjoyed this article? Share it!