Splatoon 2's Next Splatfest Fight: Flight Vs. Invisibility
If you're done arguing over Ketchup and Mayo, Splatoon 2 has a brand new fight for you to get involved with that has zero stakes on the line. The next Splatfest battle will have the power of Flight versus the power of Invisibility. You're not fighting to get either ability or fighting to have that ability included in the game, you're simply fighting for whichever power you like the most and defending it in the arena.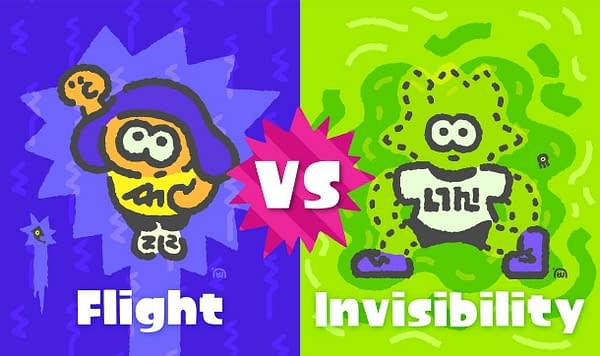 In the last one, Mayo won over Ketchup, despite Ketchup scoring more battle wins over Mayo. The voting simply overtook the tomato-based condiment. This next one will kick off in Splatoon 2 on September 1-2, with results most likely coming out the following Monday. Which side are you on?