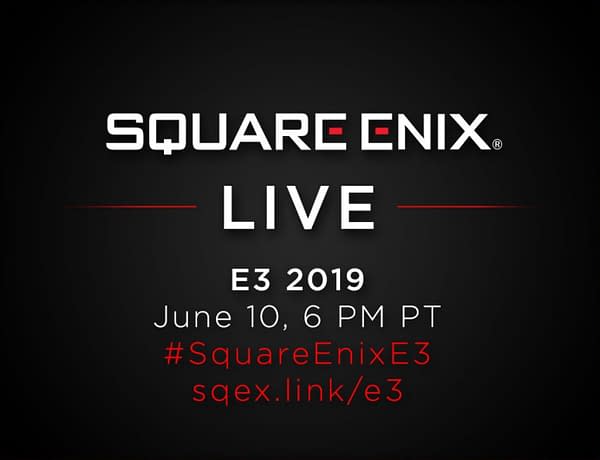 Square Enix hosted their first E3 Press Conference last year, which mostly focused on Kingdom Hearts III and Shadow of the Tomb Raider, with a brief foray into Final Fantasy XIV. It appears the publisher will be returning to E3 with another press conference this year, as they've just announced the date, time, and hosting location of the stream on Twitter today.
Square Enix Live E3 2019 kicks off another exciting line up of titles! Tune in to https://t.co/CKLO0fQPN1 on Monday June 10 at 6pm PT! #SquareEnixE3 pic.twitter.com/1LLiNWEFBM

— Square Enix (@SquareEnix) April 23, 2019
Square Enix will be taking the spot previously owned by Sony, as PlayStation will not be hosting a conference at E3 this year. Meaning, SE will hold one of the last conference spots before the show proper opens on Tuesday afternoon.
We don't know what the Japanese publisher will be showing off at this year's conference, but we do have a few big ticket items we'd like to see. Naturally, fans would die for an update on the status of the Final Fantasy VII Remake as it hasn't been seen properly since E3 2015. And with Avengers: Endgame releasing this month, we're sure Marvel fanatics would like to know a bit more about Crystal Dynamics and Eidos Montreal's The Avengers Project as that's also been quiet since its announcement in early 2017.
Its also possible this year's conference will tell us more about those mysterious Kingdom Hearts 3 DLC plans.
Enjoyed this article? Share it!