Star Wars: Battlefront 2 Will Be Getting Capital Supremacy Mode
EA DICE is still pouring content into Star Wars: Battlefront 2, and their latest blog talks about the new additions coming with Capital Supremacy mode. The new mode is said to be "a Clone Wars-era authentic experience" where you'll have a combination of vehicle and ground attacks, but all of it shifting between narratives so the sequence of events is not linear. You'll have two phases to play through: the Ground Phase and the Invasion Phase. Both will have different approaches and will force you to think on your feet rather than just go through the motions. Here's a little more info on it, and you can read about all the additions here.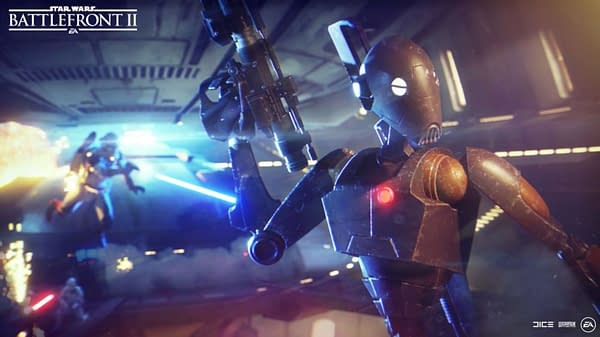 Capital Supremacy – A Tactical and Dynamic Clone Wars Experience

Back on the ground, the fight over command posts starts over, giving the team who just defended their capital ship a chance to make a glorious comeback. As a successful defense bonus, they'll get a head-start by controlling a majority of the command posts upon returning to the surface, earning reinforcements immediately. But any progress made by the team attacking the first time around will not be in vain! Should they manage to launch another invasion, any overridden console or destroyed weak point will still be, well, overridden or destroyed. With dynamic shifts between the open-ended Ground Phase and the attacking or defending of two unique capital ships in the Invasion Phase, players are able to take on a tactical, Clone Wars-era authentic tug of war – where they have the agency to tackle combat scenarios in many different ways.