Star Wars: Battlefront's Rogue One DLC Is Coming In Early December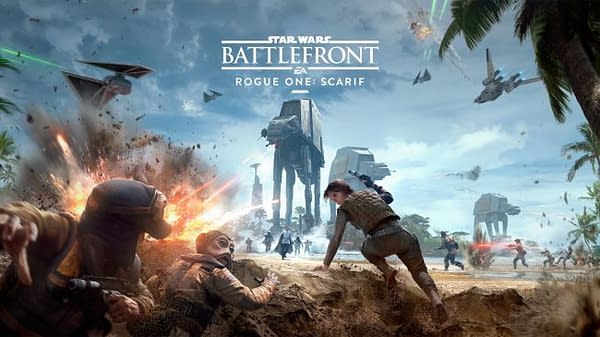 Rogue One: A Star Wars Story DLC getting Star Wars: Battlefront DLC has been confirmed for a while now, with a fight on the planet Scarif being the desitnation.
Well, now we know more. It's been confirmed that the DLC will come to Season Pass holders on December 6th. It will take place in the big battle we can see in trailers for the film with "a multi-stage game mode with space and ground combat". Jyn Erso and Orson Krennic will be the heroes.
On top of that, until November 20th, all the DLC content has been made available to all who own the game to celebrate the game's first anniversary. Might be a good reason to hop back in!