Stardew Valley Will Be Released on PS Vita Next Week
Chucklefish has been rolling out the coolest news as of late about their current games and future titles on the way. Today, the company made a quick announcement for PS Vita owners as they'll be getting Stardew Valley for the portable console. The company made a blog post about it on the game's official website earlier today with some details about the purchase.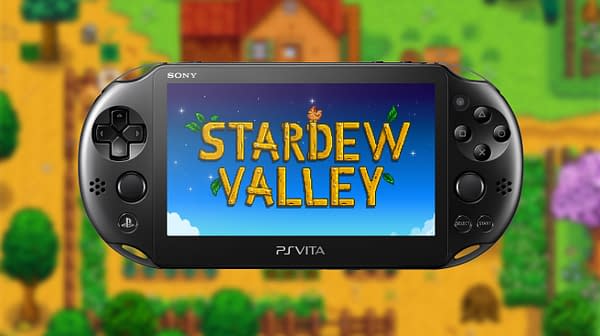 It will be cross-buy, so you'll only need to purchase one copy to play on both your PlayStation 4 and your PS Vita. This also means those of you who already own the game on PlayStation 4 will now be able to download the PS Vita version too!
That's a pretty cool offer for them to do for PlayStation owners, and it gives those of us who are already working on farms with the PS4 a chance to take our farming on the road. This also means that every time the game gets an update, like the upcoming multiplayer patch that's currently being tested, it will be the same on the Vita. Now, if only everyone could get cross-platforming out of the way, I would love to farm with my Steam, Switch, PS4, and Vita friends all at the same time.