StreamElements & Arsenal Releases Q4 Streaming Industry Results
This week, StreamElements along with Arsenal.gg released a report on the Q4 results of streaming media and the trends within that industry. You can read over the full report here, but here's a shorthand of the highlights. Facebook Gaming managed to grow on several fronts, due in part to their recent signings of permanent streamers. The biggest non-gaming category on Twitch is Just Chatting, which was the top category in December for the first time. Essentially meaning that people are digging more streamers who are doing personal streams on their platform. Twitch also had the largest stable of talent with varying top streamers each quarter, which makes sense since they've been doing this the longest. And then the overall result is that the live streaming industry as a whole is growing. Here's a few quotes from both companies on the results.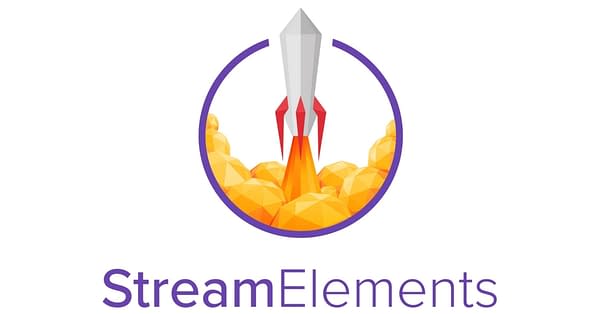 "Among the most significant findings is how Facebook Gaming is picking up serious traction with its market share going from roughly 3% to 9% year-over-year. It had less to do with growing their overall base of streamers and more to do with people watching the existing streamers a lot more and their big name end-of-the-year talent acquisitions. If they maintain this momentum in 2020 then their trajectory will eventually make them a true competitor with the major players. Because all of the platforms have reached a level of parity in terms of performance, acquiring or fostering talent and working with third-party developers to provide those streamers with more means to monetize, engage, and retain their viewers is the blueprint for success," said Doron Nir, CEO of live stream production tools provider StreamElements. "Over the last several years, Twitch has been catering to the wide interests of gamers that goes beyond just games. This has become most evident in December with their Just Chatting category taking the top spot on their charts for the first time ever and being a huge year-over-year driver of traffic. In the same way that Amazon expanded beyond being a book seller, yet still being where you go for books, Twitch is heading that way for games. It will always be a primary destination for gaming-related videos, but other types of content will also be thriving."

"With content being king in the current live streaming platform wars, Twitch's rotating list of top stars and the recent acquisitions by their competitors illustrates there is enough talent for multiple platforms to flourish in this space. The current challenges now vary for each stakeholder–platforms need to know who to sign, creators need to determine where their content is going to best perform, and brands have to figure out who to sponsor, with an increased focus on analytics being a core part of solving these equations." – Stu Grubbs, CEO of Lightstream which owns Arsenal.gg.