Streamlabs Announces New Integrated Free Music Library For Streamers
Streamlabs has launched Streamlabs Music, an alternative for streamers to find music for their content without the fear of DMCA issues.
---
Those looking to escape the dread of constantly being DMCA'd on YouTube, Twitch, and Facebook Gaming now have an option from Streamlabs. The company has launched Stremlabs Music into beta, giving you options for royalty-free music to use on live broadcasts and eventual clips and other content that won't have streaming services knocking on the proverbial door with warnings, suspensions, or bans. This new system gives you access to an expansive library with more than 20 different playlists to choose from. The library only curates tracks from Lickd's licensed music catalog to ensure that you're getting options that are safe to stream and have a variety to choose from, depending on what you're putting out there. We got quotes from both entities, as you can sign up to use this now.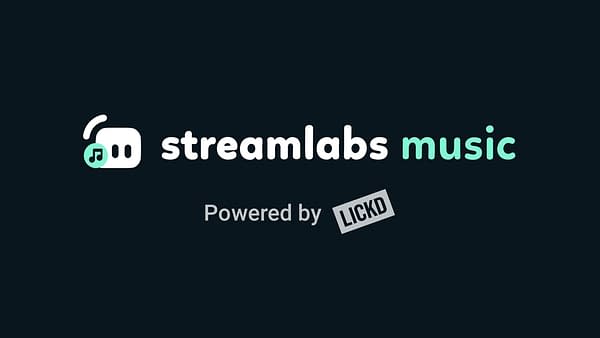 "We are delighted to be working with Streamlabs to build a bespoke product that will provide streamers with pre-cleared stock music to use on their livestreams," said Paul Sampson, Chief Executive Officer for Lickd. "Streamlabs' impressive technology and growing business pipeline inherently aligns with Lickd's growing reputation as the go-to music platform for streamers. We look forward to joining thousands of streamers and empowering them with new ways to both engage with fans and expand their audience."
"Streamlabs Music not only streamlines the process of sourcing and using music but also reduces copyright claims," said Streamlabs Head of Product Ashray Urs. "This feature is significant given the number of streamers who are currently incorporating music into their streams daily. Streamlabs is taking proactive steps to help streamers adhere to copyright laws and protect both streamers and artists."
"Streamlabs Music is essential for any creator wanting to avoid DMCA takedowns," said Matt Heafy, lead singer of Trivium and Twitch streamer. "With tons of free music to choose from, this is the best option out there – and that's coming from a musician."