This week, Streamlabs launched a brand new app store, specifically designed to work with Twitch streamers to add more content to their feed. Most every app in the store comes with a monthly subscription fee and ranges from having games to choosing music to hosting and highlighting other feeds. Below is the list of apps the company has started with which will be growing over the next few months. A lot of what's here looks pretty cool, but unless you're a streamer making bank every month, a regular fee may be too much for newer streamers. We'll see how that all pans out.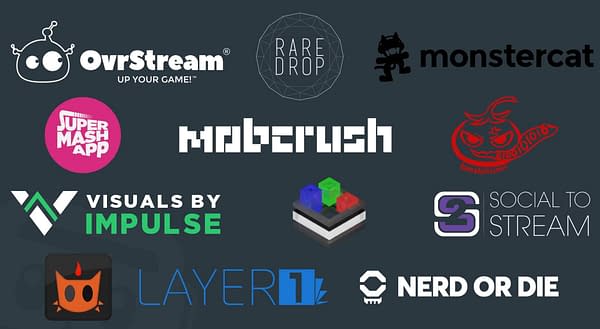 Broadcast premium music with ease and protect your business with zero DMCA risk (developed by Monstercat)

Engage with your channel by letting your chat control lights in your room with HueLightBot (developed by Aetaric)

Dynamic, automated, fully-customizable 3D motion graphics for alerts and overlays (developed by OvrStream)

Understand your audience with Live Dashboard containing 90 different widgets (developed by LayerOne)

Upgraded media share that sends media files from your audience to the stream (developed by Social to Stream)

Host marathon streams with Subathon Timer (developed by LayerOne)

Customize beautiful, streamer approved overlays without design software (developed by Visuals by Impulse)

Engage with your community with polls, profile image rain, and quizzes during downtime (developed by SuperMashApp)

Host an interactive game show on your channel (developed by SuperMashApp)

Grow your audience by sim-casting to Twitch/YT/Mixer with few clicks (developed by Mobcrush)

On-stream stats overlays for League of Legends and Fortnite (developed by Tomatolicious)

Plug your YouTube channel on your stream! Show a rotating feed of your recent video upload thumbnails right on your overlay (developed by Tomatolicious)

Up your Fortnite game with fortnite stats overlay builder and chatbot (developed by Rare Drop)

Stay on top of your chat with cross platform chat overlay (developed by Rare Drop)

Empowering streamers by providing fully customizable, innovative, animated overlays and widgets (developed by Nerd or Die)

Move your on-screen elements with ease via keyboard shortcuts (developed by Feeline Entity)

Settings profiles aren't exciting, but they are useful. SLOBS Profiles brings multiple on demand setting sprofiles to Streamlabs OBS (developed by LuckyNoS7evin)
Enjoyed this article? Share it!