Summer Games Done Quick Reveals Their 2020 Schedule
Earlier today, the folks at GDQ revealed their complete lineup for Summer Games Done Quick as the 2020 version goes online. The event was in jeopardy for a hot minute this year as COVID-19 changed plans a couple of times from moving the event back to taking it all the way online. After changing the event to being an online-only affair, the group proceeded to put together a new schedule featuring racers who would be able to do speedruns from home while livestreaming the event. While the complete details have not come out yet as to how the stream will operate, we're guessing the primary streamer(s) will be doing their own thing like they normally would via Twitch, as the organization will mix everyone together like an esports event. Whether or not that changes the commentary system with so many people have to do things remotely for what is essentially a grassroots charity event, we probably won't know until it happens.
You can check out the full schedule for Summer Games Done Quick Online here, as it has the complete rundown of events and bonus streams that will be taking place between August 16th-23rd, all of it broadcast on Twitch. For those who have attended and watched in the past, it should be noted that one of the most popular attractions for GDQ in recent years is nowhere to be seen, as it appears there isn't a single Mario Kaizo run on the entire schedule. There's a couple of races for SMB1 and the Lost Levels, but beyond that, the Kaizo community seems to be MIA. There is also only five Legend Of Zelda games being run at the event, only one Final Fantasy game, and Punch-Out! is a no-show as well. So while the event is still taking place, it appears some of the most popular games and acts still took a blow and either didn't sign up or couldn't make it happen.
As a reminder, SGDQ 2020 Online is raising money to support Doctors Without Borders / Médecins Sans Frontières. Donations can be made directly to the charity during the event on the viewing page and on their website, with 100% of the proceeds going to Doctors Without Borders.
---
---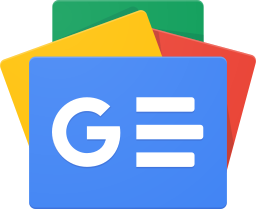 Stay up-to-date and support the site by following Bleeding Cool on Google News today!