Score a big one for dataminers this week as it was discovered that there are five unreleased costumes sitting in Super Mario Odyssey, and we have zero idea why Nintendo hasn't bothered to make these available yet. Especially when we saw one of them was a zombie!
The news comes to us from a YouTube channel run by Mizumi, who showed off the costumes in full. IGN made up a complete list of all of the items that haven't been used, which we have for you below along with the video. Seriously, though… these need to come out now. We need that 8-bit Mario costume to run around in as quickly as possible.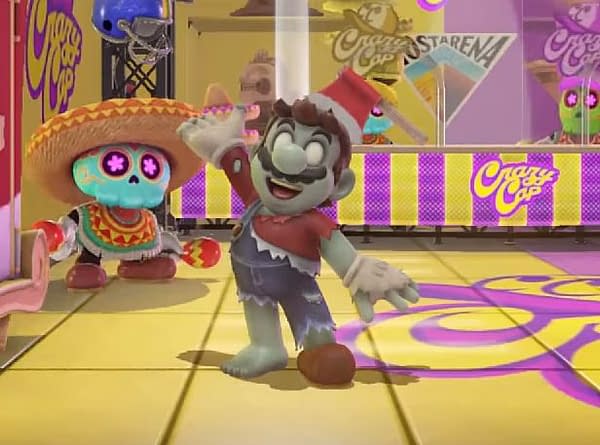 Racing Helmet: A helmet that'll get you pumped up for drafting and hairpin turns.
Racing Outfit: You will enjoy driving more if you're wearing this outfit, guaranteed.
Conductor Wig: A wig that reminds one of the greatest (and baldest?) conductors.
Conductor Outfit: An outfit designed for the tiny part of all of us that wants to wave a stick at musicians.
Zombie Headwear: A masterwork of practical effects.
Zombie Outfit: When an outfit crosses the line between "distressed" and "undead."
Santa Hat: Another red hat beloved by children.
Santa Outfit: The only thing this outfit is missing is a big bag of power-up items for the kids.
8-Bit Mario Cap: A hat that takes you back to where it all began.
https://www.youtube.com/watch?v=sVjXp_341NM
Enjoyed this article? Share it!