"Super Smash Bros. Ultimate" Receives "Resident Evil" Spirits This Week
Super Smash Bros. Ultimate is getting a visit from some tactical and creepy people this week as Resident Evil arrives on the Spirit Board. The word came down on the game's official Twitter account this week, as Chris, Leon, Wesker, and Jill will be int he game starting on November 29th and will be there for five straight days. Making this one of the few opportunities you'll be able to snag versions of all four characters after completing specific challenges.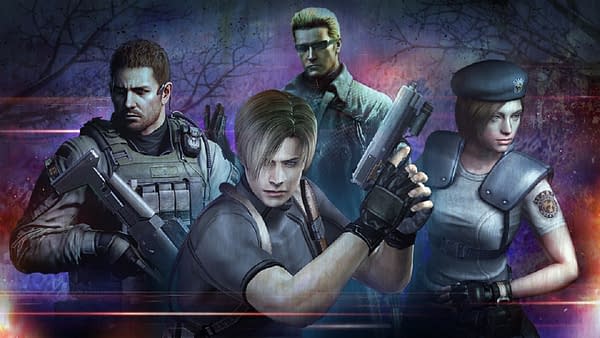 Like a lot of special spirit challenges, once they're gone, they're probably never coming back. Until Nintendo decides to do something weird or hold a special event. They will be gone for good. It will be interesting to see what special abilities each one gives you and how they hold up at different levels when applied. It's a shame we're only getting members of the task force and not any special Umbrella or zombie spirits, as we're sure those would be been amazing. Also, how weird is it we're getting a Resident Evil event just after Thanksgiving? In any case, best of luck getting them in Super Smash Bros. Ultimate before they vanish.