Probably the happiest group of people we came across at PAX East this year were the crew from North Star Games, who follow by a creed of making games more about having fun than about winning. That's the experience we got from the first game they showed us in Evolution, both as a card game and an app. The game plays a little like Magic: The Gathering, with a few different mechanics thrown in and the removal of the mana system. You play creatures into the wild with the hopes of surviving and growing several creatures out your area on the board. Everyone comes to a feeding pond where they survive either by earing what's in the water or each other.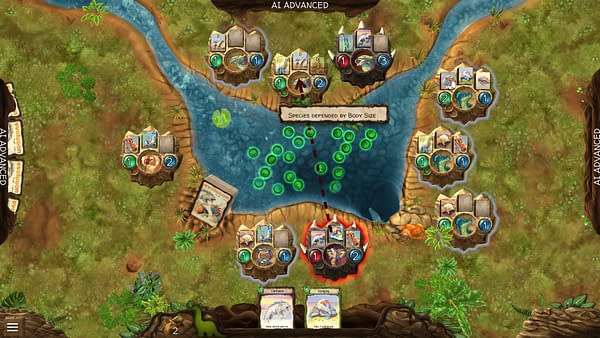 You can play cards that help evolve your creatures and give them things like a hard shell or the ability to climb, you can even choose whether or not to keep them herbivores or carnivores. The game goes around the board a few times and after several rounds of play, whoever has the biggest collection of food is the winner. The company put a lot of work and effort into this one, and we're pretty stoked to see it come out as Evolution is slated for a mid-2018 release.
Enjoyed this article? Share it!