Target Spotted! "Space Marine Adventures" Seen at Retailer
Games Workshop has been loyal to a fault towards their invested player-base. In most every way, from Warhammer 40,000 to Warhammer: Age of Sigmar, Games Workshop has been fostering a good working relationship with players who know their games.
Recently, it has been revealed that Games Workshop is putting out a new line of games, known as the Space Marine Adventures, out in mass-market retailers such as Target as well as stores like Barnes & Noble. These games are geared for newer audiences.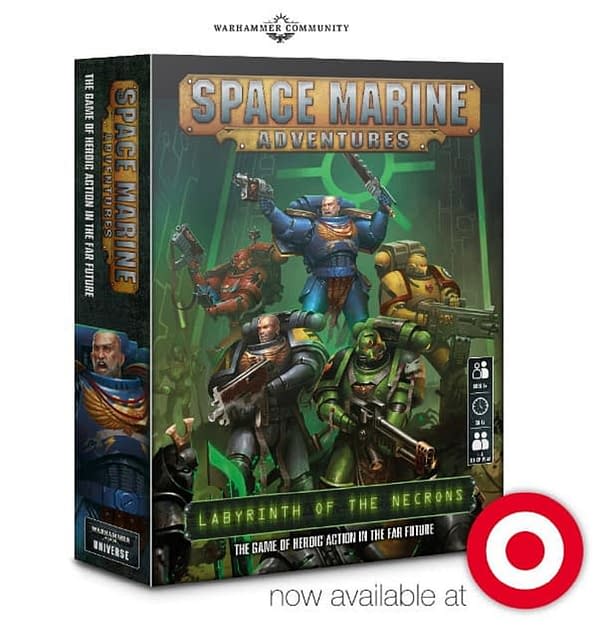 This main release, entitled "Labyrinth of the Necrons", is intended for new or inexperienced prospective players to immerse themselves into the Games Workshop line of games. Whether or not this game, which appears to be a board game with variable maps, has an easier curve of mastery seems irrelevant, however, because this line of games is very likely to get new players into such games as Warhammer 40,000 and Kill Team.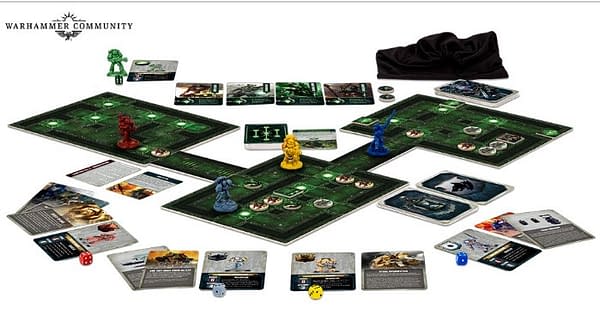 From the release on the Warhammer Community news hub:
Chances are you've heard of Target – it's one of the largest supermarket chains in the United States, and one of the largest chains of stores anywhere in the world. What you might not have heard is that you can now find Warhammer there!

Space Marine Adventures: Labyrinth of the Necrons is now available in 1,000 Target stores across the country, and is set to appear in even more in the coming days.

This cooperative board game pits a team of Space Marines against the skeletal horrors of the Necrons in a fast-paced adventure set in the depths of a tomb world. Battle together against four kinds of enemies as you explore the labyrinth and complete a variety of missions. It's the ideal first game for those new to Warhammer, and great fun to break out on a games night – it plays in around 45 minutes, making it perfect for a quick adventure between games of Warhammer 40,000!

The box includes five push fit Citadel miniatures, each of them a mighty warrior of the Adeptus Astartes. These gorgeous models have been available in some areas of the world as part of the Space Marine Heroes range, but this is currently the best way to get hold of them.

It's awesome to see Space Marine Adventures: Labyrinth of the Necrons on the shelves of Target, and we're hoping lots of new fans discover the Warhammer hobby through the game. Head to your local store now to check it out and grab your own copy. If you can't get out right now, but want to know more about Space Marine Adventures, visit the website.
What do you think about this product? Even if you're not the target (heh) demographic, this product is certain to bring new players into the fold. But let us know your thoughts on this matter!