This evening, Team Rogue officially announced that they are kicking off the second semester of Junior Rogue starting on March 4th, 2019. The endeavor is in partnership with Find Your Grind (FYG) and backed by ReKTGlobal. The esports group selected 18 players in total to join the team, with DrLupo serving as a mentor to the amateur players. He will provide hands-on seminars on how to become a better and more engaging streamer, while the players themselves will strive to be some of the best in Fortnite. Here are a few quotes and added information from the press release sent tonight, along with the full roster.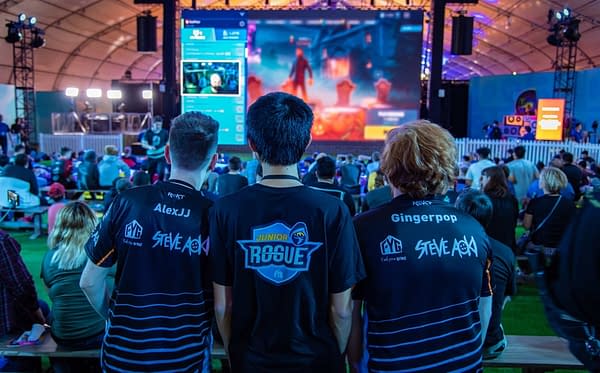 "In building upon the success of the first semester of Junior Rogue, we look forward to expanding our relationships with both Team Rogue and ReKTGlobal, while continuing to make esports accessible for a remarkable group of extremely talented amateur gamers," said Nick Gross, founder of Find Your Grind.

Junior Rogue players will receive several unique benefits in addition to mentorship opportunities such as formal recognition by the Rogue organization, streaming and graphical assets for their social media and streaming channels, promotion on social media, access to select Find Your Grind events, and exclusive Junior Rogue merchandise. They will attend weekly online seminars focused on the variety of careers available in the esports industry. Other activities include game nights, resume building and streamed online tournaments that will allow participants to showcase their improvements to the world.

"The Junior Rogue program is structured like basketball camp for the next generation of esports stars who love Fortnite," said Amish Shah, founder of ReKTGlobal and co-owner of Team Rogue. "We are excited to kick off the new semester and improve upon the success of the previous semester by providing some of the best players in the nation with unforgettable mentorship and scholarship opportunities that allow them to further pursue their passions for esports and gaming."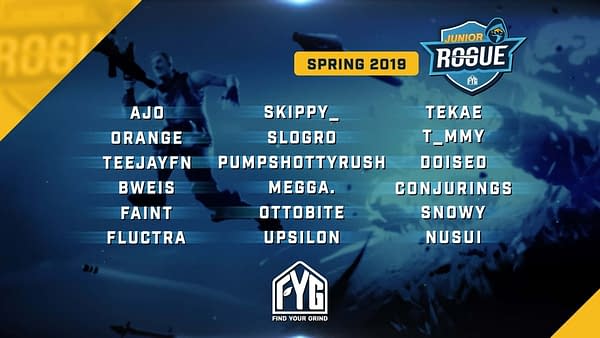 Enjoyed this article? Share it!