"Tekken 7" Announces Fahkumram & Ganryu For Season Three DLC
During the Tekken World Finals, we got two more character reveals for the Tekken 7 Season Three pass, as we're getting one familiar name and one new entry. Back in August, Bandai Namco revealed we'd be getting two more, but failed to really talk about who might be coming in. Now we know that we're getting Fahkumram and Ganryu. Which should delight and also confuse fans for a couple of months.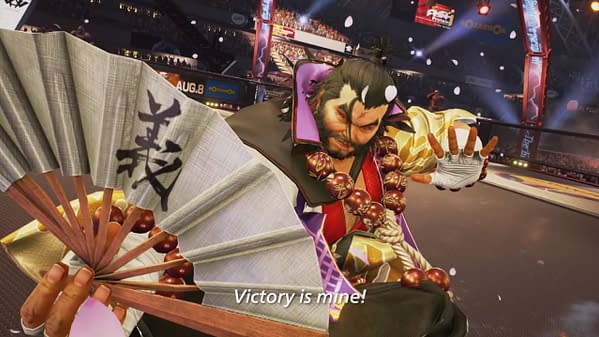 Ganryu is a familiar name to fans of the series, going all the way back to the first game. We were kind of surprised he wasn't in Tekken 7 to begin with, but now he has arrived with a lot more decoration. Meanwhile, the new character coming to the mix is Fahkumram, who we don't know anything about. Other than it appears he was genetically enhanced, can't be controlled unless locked up, and has a giant scar across his face that, in some ways, looks like an Iron King claw mark. Enjoy the trailers below as teh sumo returns on December 10th, while we have to wait for Spring 2020 to see the new guy.