Director Cory Barlog Has Plans For 5 More 'God of War' Games
Sony Playstation has a hit on their hands with the newest God of War title, no matter how you slice it. Everyone is talking about the game, in both positive and negative ways (but more positive than negative). This of course means that attention has turned to the big question for any hit- what's next?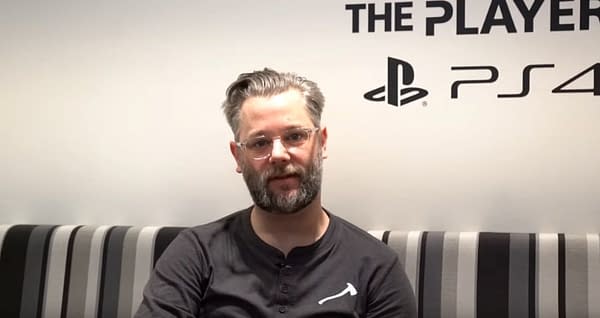 Series director Cory Barlog stopped by Kotaku's game-centric podcast to chat a bit about the game, issues and successes, and just how many sequel ideas he's got kicking around in his brain.
WARNING- there are some serious spoilers for the end of the game in the interview, so if you don't want to know, you probably should finish playing before reading/listening.
***
Jason Schreier: So how much of the future game plan do you have mapped out in your head?
Cory Barlog: Five games.
Jason: So that's 25 years? Is that what you're prepared for?
Cory: No. I want to figure out how to make these things faster, man.
Jason: How can anyone make these things faster?
Cory: I think this one—a big portion of the five years was, we had to start from scratch. We had a core engine but we really redid a lot of stuff. The previous God of War games, when we went from God of War 1 to God of War 2, the core engine was there. And aside from the fact that the combat design team told me, 'We're just gonna do a little rewrite of the combat engine—don't worry, in a couple of months we'll be back online.' A year later, we finally built our first character on God of War 2. It was the most stressful time ever, because they kept saying 'Just another month'—it's like doing construction on your house. 'Don't worry, another week, another week.'
On this one, everything really needed to be redone, because we just had torn the engine apart in so many different ways that when we finally brought the team together, everyone realized, 'OK, this is not where it needs to be.' So even when you see E3 2016, the rendering engine wasn't there, the lighting engine was half-there, the atmospheric engine was half-there. The core mechanics were there, but a lot of the way we were streaming and loading everything was still getting worked out, and figuring out how we were going to get it logistically to work. We knew what we wanted, we just didn't know technologically how we were going to get it in the right order.
Jason: How do you as the director stop your team from doing the same thing when you're working on the next God of War game? How do you say, 'No you cannot mess around with the combat engine—we need to do this in two years'?
Cory: They're not gonna listen to me on that one. That's a very difficult thing to do, right? We have this group of people who are all perfectionists, and they aspire toward making whatever they're doing better. We were at the wrap party on Friday, right? We launched the game the day before. And the thing that was echoed over and over again when I was running into people was, 'Yeah I've got some ideas on how to make this better, how we can do all this stuff.'
***
You can listen to the interview with Kotaku's Splitscreen podcast here.
Fun update- Chris Judge, who voices Kratos in this most recent title, responds to a question on twitter about having "5 more games in him".