TerraGenesis Will Plant Real Trees Based On Your In-Game Actions
Tilting Point revealed this week that there's a new bonus to playing TerraGenesis as you can help plant real trees. The company has teamed up with Ecologi to help make a difference in the world, and all you have to do is play the game to make it happen. A new feature has been added as part of the game to help combat climate change by permanently adding a feature where player engagement results in real-world trees being planted in a real forest. Every time you take part in the game doing specific actions, the company will donate and work with Ecologi to plant trees and help reforest parts of the world. We have more info on how the system works for you here from the announcement.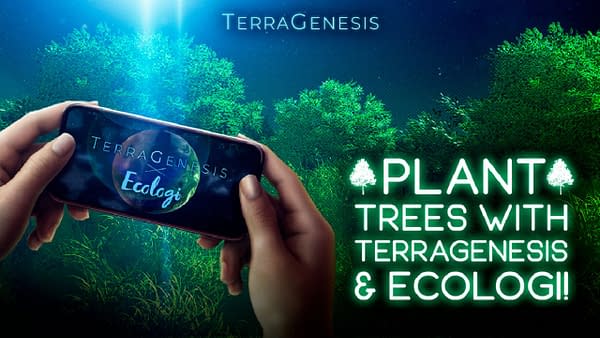 TerraGenesis will plant trees based on actions players take in the game, including daily logins, ad views, completion of missions and more, which will all contribute towards reforestation with the help of Ecologi. Players can monitor their impact as well as those of the TerraGenesis community as a whole via an in-game hub and unlock rewards as they reach tree planting milestones. Since its soft launch, the initiative has resulted in over 100,000 trees planted, with 10,000 additional trees being planted every day.

"The partnership with Ecologi is a perfect match; as players terraform planets in the game, they can help improve the climate of Earth at the same time," said Samir Agili, Co-CEO and president of Tilting Point. "It's important to Tilting Point to be climate positive and we are very pleased to work with Ecologi to better the world in a way that is engaging, enjoyable and inspiring for our players."

"We're very excited to be partnering with Tilting Point on this project; terraforming virtual worlds in TerraGenesis and reforesting and rewilding the real world at the same time continues a trend we're starting to see of gamification of environmentalism," said Ian Hambleton Co-Founder Ecologi. "We're hoping to plant more than 500,000 trees this year as a result of this in game optimization."