Some interesting news out of the blue this morning as Tetris Effect will be coming to PC next week, specifically for the Epic Games Store. Originally earmarked as a PS4 exclusive last year, it looks like Epic Games decided to pay Enhance Games a ton of cash to move to a second platform and become exclusive to their store. Tetris Effect will be released on July 23rd, with optional VR-support for Oculus Rift and HTC VIVE. Here are some of the feature of the game before it comes out, as you can already pre-order it for the weird price of $32.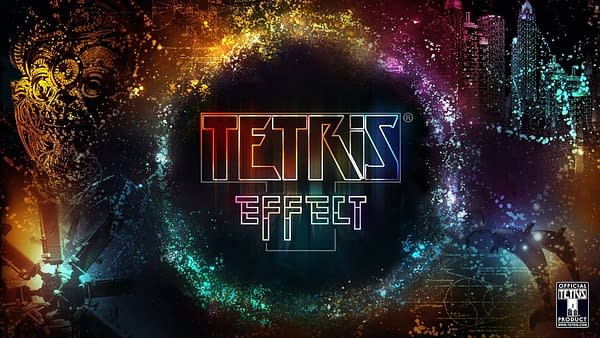 VR Optional: Playable on your PC desktop, or in full VR with your Oculus Rift or HTC VIVE headset and accompanying controllers (standard gamepads, Vive Controllers, and Oculus Remote and Touch controllers are all supported).
All-new "Zone" mechanic: Players can stop time (and Tetriminos falling) by entering "the Zone" and either get out of a sticky situation that could otherwise lead to "Game Over," or rack up extra Line Clears for bonus scoring rewards.
Over 30 different stages: Each with its own music, sound effects, graphical style and background that all evolve and change as you play through them.
Enhanced PC visuals & more: Unlocked resolution and an uncapped framerate if Vsync is disabled, increased texture and particle effect options, support for super high-resolution and ultrawide monitors, and more.
Enjoyed this article? Share it!