Posted in: Card Games, Games, Pokémon TCG, Tabletop | Tagged: Crown Zenith, pokemon, pokemon cards, Pokemon TCG, Zoroark
---
The Cards Of Pokémon TCG: Crown Zenith Part 66: Zoroark Illustration
SIE NANAHARA debuted in the Pokémon TCG with this unique and haunting Hisuian Zoroark Special Illustratio Rare from Crown Zenith.
---
The Sword & Shield era of the Pokémon TCG has come to an end. Three years of expansions dedicated to the region of Galar, with some love for Brilliant Diamond & Shining Pearl's revitalization of Sinnoh and Pokémon Legends: Arceus's introduction of the ancient region of Hisui, have led to this moment. Crown Zenith, a special set celebrating the Sword & Shield era, was released on January 20th, 2023. It was primarily an adaptation of Japan's VSTAR Universe set and also featured a collection of cards that were cut from other English-language sets and more. Like other special sets including Champion's Path, Shining Fates, Celebrations, and Pokémon GO, Crown Zenith packs were found in special branded products like Premium Collections and Elite Trainer Boxes rather than booster boxes. This set featured the Galarian Gallery subset which introduced Illustration Rares and Special Illustration Rares, originally called "Art Rares," to the hobby, which set the standard for the following Sword & Shield era which used these card types as their primary Secret Rares. In today's installment of this Crown Zenith spotlight, let's take a look at more cards from the Galarian Gallery subset.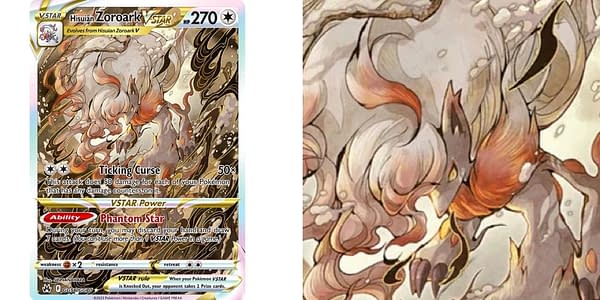 Arguably one of the most beautiful cards not only in the set but perhaps even the hobby, this Hisuian Zoroark VSTAR Special Illustration Rare is a true stunner of a card. It looks like some kind of ancient scroll showcasing Hisuian Zoroark's ghostly powers on weathered parchment. Undoubtedly the most unique of the art styles shown in Crown Zenith's Galarian Gallery subset, this card was illustrated by the supernaturally skilled SIE NANAHARA. Believe it or not, this is NANAHARA's first Pokémon TCG card… ever. Imagine your first card being such a banger of historic proportions. I hope we see a lot more from this incredible artist who once contributed a Wayward variant cover to Image Comics, because all we have seen since is the Gothorita Illustration Rare from Japan's Snow Hazard which will soon be released in English as Scarlet & Violet – Paldea Evolved. NANAHARA's Gothorita was much more in like with the anime's style than this Zoroark, which makes this Crown Zenith debut that much more unique.
Stay tuned for the journey through this special set as we continue to spotlight the cards and artwork of Pokémon TCG: Crown Zenith. Next time, the spotlight continues with the Galarian Gallery subset. You can read more about this iconic trading card game right here at Bleeding Cool.
---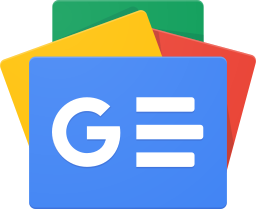 Stay up-to-date and support the site by following Bleeding Cool on Google News today!