"The Division 2" Gets New Screenshots & Trailer For Episode Three
Ubisoft has released a new set of images this week, along with a brand new story trailer for Episode Three of The Division 2. This new mission has you headed over to Coney Island in the shadow of a fallen NYC to search for a cure to the virus. As you might suspect, a theme park is not exactly the best place to sneak in and out of. But the locations isn't exactly the best place to hide from people, either.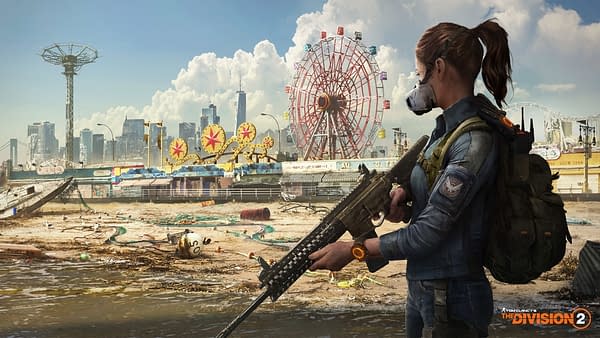 Sadly, they didn't add any information about the storyline or what you'll be doing beyond the trailer. But man, do these images look pretty awesome. You'll be dealing with a lot of Black Tusk people, heavy armaments, and high-powered weapons. No word yet on when Episode Three will drop into The Division 2, but we're guessing we'll see it by the end of February. For now, enjoy the trailer.